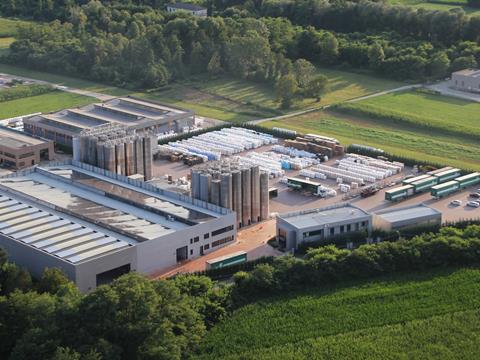 Borealis has successfully closed a deal to acquire recycled polypropylene compound producer Rialti in a move set to boost its portfolio of PP compounds based on mechanical recyclates by 50,000 tons annually.
Rialti produces polypropylene compounds with a focus on mechanically recycled PP feedstock from post-industrial and post-consumer waste. With its annual capacity of 50,000 tons, it makes injection moulding and extrusion PP compounds for the automotive, appliances, and construction industries, among others.
After signing the agreement to acquire Rialti back in June, Borealis anticipates that the subsequent improvement in capacity will help to expand its PP compounding business and increase its volume of compounds based on mechanical recyclates. In turn, it expects to provide a wider range of sustainability-minded, high-performance solutions, meet customer demand, and help close the loop on a circular economy.
"Mechanical recycling is a key component of our integrated circular cascade model, which is a cornerstone of our future-positive transformation and path to net zero," says Lucrèce Foufopoulos, Borealis executive vice president Polyolefins, Circularity and Innovation & Technology. "The acquisition of Rialti provides a vital expansion of our recyclate-based PP compound capacity, and marks another critical step on our path to reinventing essentials for sustainable living."
Massimo Dal Toso, CEO of Rialti, adds: "Borealis is at the forefront of our industry's mission to advance plastics circularity. With the closing of this transaction, I am pleased to see Rialti's capacity and expertise contributing to this endeavour.
"I am convinced that Borealis and Rialti now look forward to a shared future of growth and innovation, ultimately enabling them to provide their customers with an even wider range of advanced PP compound solutions."
Another business transaction saw LyondellBasell acquire 25% equity ownership of Cyclyx International, a joint venture between Agilyx and ExxonMobil – a move hoped to improve recycling and usher in a circular economy for plastics in the United States.
Meanwhile, in the hopes of accelerating its growth and development in the glass sector, Bormioli Luigi has absorbed Bormioli Rocco.
If you liked this article, you might also enjoy:
The L'Oréal approach to packaging sustainability
What steps is Apple taking to make its packaging more sustainable?
How did Brazil achieve its 100% aluminium can recycling rate – and can it be replicated in the EU?
Experts have their say on the EU's Packaging and Packaging Waste Directive revisions
Also, if you're interested in packaging sustainability, you will want to attend our Sustainable Packaging Summit in Amsterdam on 14-15 November. The Summit brings together leaders and pioneers from across the industry to align strategically, learn, network, and create a critical mass to accelerate change. You can learn more by clicking here, and you can buy a ticket to attend here.