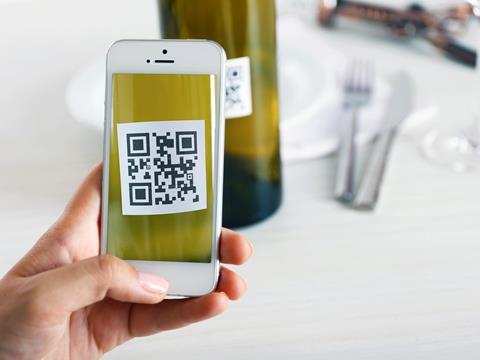 All4Labels Global Packaging Group has founded QR Marketing GmbH with the aim of enhancing brand protection and customer engagement with intelligent QR solutions for labelling and packaging applications.
All4Labels says that QR Marketing, which was officially founded at the end of 2021, will allow it to offer a comprehensive range of secure and intelligent solutions for labels, packaging, and other applications. The company adds that QR Marketing aims to ensure stronger brand protection and greater customer engagement through the latest technologies, apparently addressing fast-changing consumer demands.
According to All4Labels, QR Marketing will build on its investments in digitalisation and technology to support customers in mitigating their risk exposure to counterfeiting and to increase both sales and consumer loyalty. Anti-counterfeiting packaging solutions have been expanding rapidly in recent years – in part accelerated by new challenges associated with the COVID-19 pandemic – with Smithers predicting that the track-and-trace packaging industry is set to reach a total value of $2.5 billion by 2027.
QR Marketing will reportedly combine modern IT software skills with All4Labels' existing experience in digital printing to generate, manage, and analyse unique ID Tags, which the company says can be integrated into the label or packaging design through variable data printing. According to the company, this will enable applications such as brand protection, user verification of integrity, grey market monitoring, track and trace solutions, 24/7 retail, and personalised marketing measures to increase consumer engagement.
The company adds that it will use a secure cloud platform and utilise networking technologies including QR, NFC, RFID, and eRFID.
Adrian Tippenhauer, CEO at All4Labels, comments: "All4Labels acts as a pioneer in sustainable and digital packaging solutions. QR Marketing combines these two pillars by offering comprehensive solutions to connect physical products with digital content to our clients and beyond.
"Intelligent packaging solutions enabling brand protection and customer engagement, will be key for brands to stay ahead of grey markets and their competitors."
Nicolas Günther, managing director at QR Marketing and All4Labels Smart + Secure, adds: "We are very pleased to further expand the portfolio of intelligent solutions of All4Labels together with the QR Marketing unit, and to offer our customers real added value.
"Thanks to innovative ID Tags and Cloud Services, QR Marketing makes it possible to interact with consumers, personalize the user experience and protect products and brands from counterfeits."