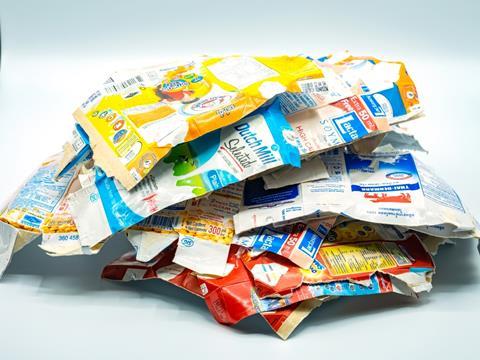 The Alliance for Beverage Cartons and the Environment (ACE) has published new recycling guidelines looking towards the wider production of renewable, circular, and climate-positive packaging solutions by 2030, including a 90% collection and 70% recycling rate and the broader utilisation of fibre over plastic.
Reportedly based on consultation from targeted stakeholders such as recyclers, waste management operators, and technology providers, the guidelines include producing beverage cartons only from renewable materials; utilising more fibre and less plastic in the production of new packaging; achieving a 90% collection rate of beverage cartons for recycling and at least a 70% recycling rate verified by third parties; and decarbonising the value chain in line with the 1.5 degree Celsius target.
These goals are thought to be compliant with 4evergreen's Design for Recycling (DfR) Guidelines for recycling processes and its upcoming guidelines for specialised recycling plants. ACE claims to annually review the DfR Guidelines in order to identify the materials compatible with current recycling processes and design their beverage packaging for the waste stream as well as evolving legal requirements.
"Beverage cartons are recycled throughout the EU," said Annick Carpentier, director general of ACE. "By providing guidelines on the material composition of beverage cartons and how they should be designed for recycling, the industry continues to show its commitment to increasing the recyclability of beverage cartons. The Design for Recycling Guidelines are a sound basis to define the recyclability of packaging."
In an interview with Euractiv, Roland Berger consultant Dragos Popa echoed ACE's sentiment that the EU implement a target of collecting 90% of all beverage cartons by 2030 – a move he claims would lead to that optimistic recycling rate of 70%. Such schemes as evian and re-universe's Return4Reward, which has recently encouraged Sainsbury's customers to return their empty drink containers for the chance to win tickets to Wimbledon 2023, may yet contribute to that aim.
However, UNESDA Soft Drinks Europe, The European Fruit Juice Association (AIJN), The Brewers of Europe, and Natural Mineral Waters Europe fear that setting mandatory reuse targets will cause more harm than good, forcing existing recycling lines to shut down and driving smaller companies out of business.
Our previous conversation with Elopak, SIG, and Tetra Pak suggested that recycling is not the sole solution to addressing environmental issues, and that expanding waste management infrastructure, investing in capacity, and innovating new technologies and processes are equally as important.