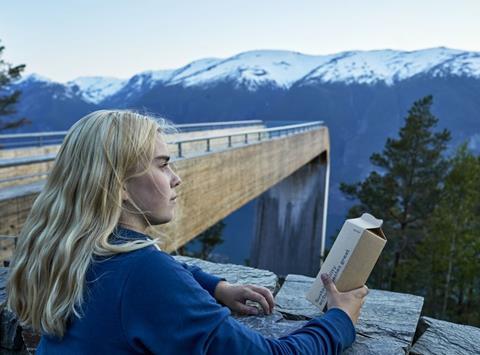 Beverage cartons are technically recyclable, but what percentage of cartons actually ends up getting recycled varies from country to country and from region to region. We spoke to three major industry players, Elopak, SIG and Tetra Pak, to find out more about their efforts to boost carton recycling rates and their overall sustainability drive.
Could you tell us a more about the efforts you have made to boost beverage carton recycling figures?
Patrick Verhelst, Chief Marketing Officer at Elopak:
Elopak cartons are already fully recyclable, made primarily from paper fibres that can be recycled up to seven times into new products like corrugated boxes, carton boxes and stationery. Nevertheless, we are consistently taking steps to make our cartons easier to recycle, such as designing the Pure-Pak® Sense with easy-fold lines, allowing the consumer to squeeze out any remaining product and taking up less space in the bin before being recycled. By 2025 we aim to provide 100% recyclable beverage cartons in all markets
Elopak is a member of several industry associations that work with local authorities to improve the collection and recycling of cartons. This includes ACE - the Alliance for Beverage Cartons and the Environment - which works with EU policy makers to ensure the separate collection of beverage cartons for recycling and helps authorities to recognise the benefits of renewable materials as a key part of a low carbon circular economy. Elopak is also a founding member of EXTR:ACT, which works to increase the collection and recycling of beverage cartons in the European market and develops guidelines to ensure that cartons are designed with the entire life-cycle in mind. We are also members of 4evergreen, a cross-industry alliance created with the sole goal of making fiber-based packaging 100% circular, minimizing climate impact.
Overall, we support the drive to increase recycling rates in pursuit of a low carbon, circular economy. There has already been a steady upward trend in beverage carton recycling rates in recent years. Elopak is supporting efforts for 70% of cartons to be recycled in the EU and Canada by 2025.
Alina Theissen Hageresch, Marketing Manager Sustainability and Responsibility Europe at SIG:
Packaging is part of the product lifecycle and our carton packs offer proven environmental benefits compared with alternatives. At SIG, we're working hard to cut the impact of our carton packs even further across all stages of their lifecycle.
All the materials in our carton packs can be recycled and there is a market for reusing the materials to make new products. We're engaging with relevant stakeholders and we are working with others to promote this circular economy and to support the development of an appropriate infrastructure to collect and recycle carton packs and to raise awareness of recycling.
Many countries already have the infrastructure in place to collect and recycle beverage cartons. Empty carton packs are compatible with all local and national recycling and waste management options that recycle materials or use them to recover energy. In Europe, for example, around 51% of carton packs were recycled in 2019 and the recycling rate of beverage cartons has been rising continuously for years.
SIG is a founding member of  EXTR:ACT, and we're supporting efforts to strengthen national systems for collecting carton packs and increase capacity for separating and recycling the raw materials.
But having the facilities to recycle is only half the battle. Consumers also need to do their bit by putting their carton packs in the right bin. We partner with others on campaigns to promote recycling.
SIG partners with others in various local associations and alliances to support the collection and the recycling of beverage cartons). SIG and other ACE members invested in expanding our capacity in the Nordics, Iberia, Italy and SEE (Czech Republic, Slovakia and Slovenia). The focus is on advocacy, communications and ensuring a favourable environment for beverage carton collection and recycling. Furthermore, SIG is also engaged with 4evergreen.
In the UK, SIG is part of ACE UK and supported the development of UK's first facility built exclusively to recycle food and beverage cartons. In Germany, together with industry partners SIG is striving for the implementation of a new recycling facility that will use centrifugal separation to separate the polymer and aluminium components of emptied beverage cartons so that they can be recycled into new products.  
Lisa Ryden, Director Recyclability & Recycling Technologies, Tetra Pak:
Tetra Pak cartons are recyclable. Yet, we know that a low-carbon circular economy depends on sustainable recycling value chains, which ensure carton packages are collected, sorted and recycled at an even bigger scale. To realise this imperative, on one side we are enhancing recyclability by design, with the goal of improving the ease, effectiveness and cost efficiency of carton recycling. On the other side, we are driving advancements on recycling technologies and capacities, by working with waste management companies, recyclers, municipalities, NGOs, industry associations and equipment suppliers.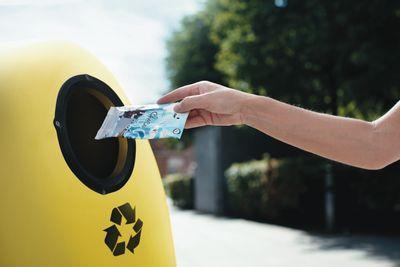 When it comes to advancing collection and recycling on the ground, wide collaboration is necessary, and therefore we see industry coalitions as game-changers. Building on our contribution to existing alliances such as the New Plastics Economy and the Alliance for Beverage Cartons and the Environment (ACE), in 2020 we worked to advance new initiatives.
For example, the 3R Initiative is a first-of-its-kind global effort designed to reduce, recover and recycle the growing amount of plastics generated by companies. We have co-founded 3R along with Danone, Veolia and Nestlé. Tetra Pak is also a founding member of 4evergreen. Furthermore, we are part of the Consumer Goods Forum Plastic Waste Coalition of Action, helping advance a world where no plastic waste ends up in nature: here, we have focussed on packaging design guidelines and the development of a framework for optimal Extended Producer Responsibility (EPR) programmes, both recently released.
What are the key challenges that have to be overcome to achieve recyclability across the globe?
P.V.: There are two key challenges to overcome in ensuring global recyclability. The first is creating packaging that is simple and convenient for consumers to sort from their waste, with components that can easily be made into new products. Innovation is key to this.
The second challenge is in encouraging local authorities to collect and recycle cartons; helping them to understand that cartons can be just as effectively recycled as other packaging materials. Overall, it is about promoting a circular economy mode of thinking in which we not only reduce the amount of raw materials we use but also keep materials in the production loop for longer in order to make new and exciting products.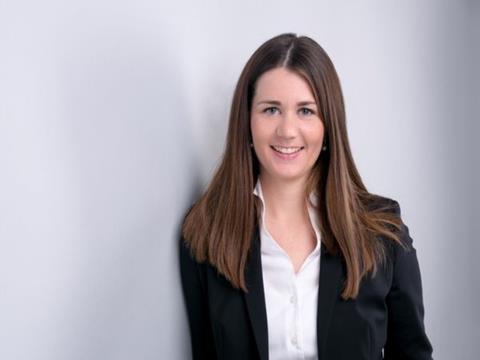 A.T.H: One of the main challenges is the globally increasing waste volume. But packaging provides the properties to preserve food. We need to find ways of interacting responsibly with nature, as natural resources on earth are becoming increasingly rare. The key is to create an infrastructure that is accessible to everyone; where waste is disposed of in the right way so that valuable materials are saved, kept in circulation and not wasted. SIG is partnering with others to help developing a suitable collecting and recycling infrastructure. We also support a range of initiatives to raise awareness of recycling among consumers and educate children about the importance of recycling - for example, in Brazil, SIG launched an innovative programme with social enterprise SO+MA House. A digital reward scheme encourages people in low-income communities to recycle by enabling them to use their waste packaging indirectly as currency to pay for food and other products. SIG also sponsors school activities including games to sort waste and make useful products out of used cartons. 
L.R.: Circumstances vary greatly across geographies, with different sets of opportunities and challenges. Some of the barriers to increase recycling include lack of waste management policy and infrastructure, specifically in middle to low income countries where collection relies on an informal sector and waste pickers, insufficient capacity of recycling facilities to process materials, limitations of currently scaled recycling technologies to handle certain materials and produce new materials with required properties to match the demand (e.g. food-grade plastics) making it economically worthwhile to collect and process.
To address the challenges of recycling and scale up, a systemic approach including all steps of the chain is required, as well as greater industry collaboration. Expansion of waste management infrastructure for collection and recycling, innovation and best practice in recycling technology and processes, as well as investment in capacity need to be addressed simultaneously.
Signs of the increased focus and commitment to overcome challenges to scale up recycling of packaging can be seen on several fronts. The EU has committed to ensuring that 65% of all packaging waste must be recycled by 31 December 2025. Commitments on recyclable packaging from multinationals has been signed and industry collaboration platforms on collection and recycling have been established.
Recycling plays a critical role in addressing environmental issues, specifically with packaging waste, but it is not a solution on its own. As indicated earlier, it needs to be accompanied by efforts in upstream action when it comes to how packaging is designed and what materials are used.
Our ambition is to create cartons that are fully made of responsibly sourced renewable or recycled materials; are convenient and safe, enabling a resilient food system; are contributing towards carbon-neutral production and distribution; are fully recyclable and supporting an effective recycling system.