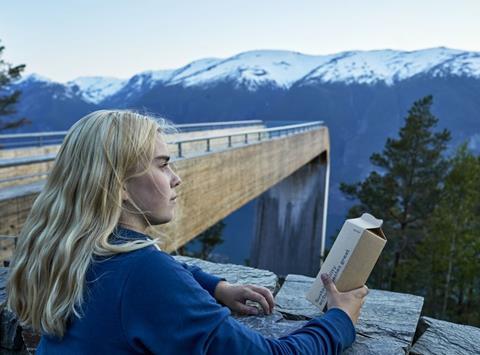 A.T.H: One of the main challenges is the globally increasing waste volume. But packaging provides the properties to preserve food. We need to find ways of interacting responsibly with nature, as natural resources on earth are becoming increasingly rare. The key is to create an infrastructure that is accessible to everyone; where waste is disposed of in the right way so that valuable materials are saved, kept in circulation and not wasted. SIG is partnering with others to help developing a suitable collecting and recycling infrastructure. We also support a range of initiatives to raise awareness of recycling among consumers and educate children about the importance of recycling - for example, in Brazil, SIG launched an innovative programme with social enterprise SO+MA House. A digital reward scheme encourages people in low-income communities to recycle by enabling them to use their waste packaging indirectly as currency to pay for food and other products. SIG also sponsors school activities including games to sort waste and make useful products out of used cartons. 
L.R.: Circumstances vary greatly across geographies, with different sets of opportunities and challenges. Some of the barriers to increase recycling include lack of waste management policy and infrastructure, specifically in middle to low income countries where collection relies on an informal sector and waste pickers, insufficient capacity of recycling facilities to process materials, limitations of currently scaled recycling technologies to handle certain materials and produce new materials with required properties to match the demand (e.g. food-grade plastics) making it economically worthwhile to collect and process.
To address the challenges of recycling and scale up, a systemic approach including all steps of the chain is required, as well as greater industry collaboration. Expansion of waste management infrastructure for collection and recycling, innovation and best practice in recycling technology and processes, as well as investment in capacity need to be addressed simultaneously.
Signs of the increased focus and commitment to overcome challenges to scale up recycling of packaging can be seen on several fronts. The EU has committed to ensuring that 65% of all packaging waste must be recycled by 31 December 2025. Commitments on recyclable packaging from multinationals has been signed and industry collaboration platforms on collection and recycling have been established.
Recycling plays a critical role in addressing environmental issues, specifically with packaging waste, but it is not a solution on its own. As indicated earlier, it needs to be accompanied by efforts in upstream action when it comes to how packaging is designed and what materials are used.
Our ambition is to create cartons that are fully made of responsibly sourced renewable or recycled materials; are convenient and safe, enabling a resilient food system; are contributing towards carbon-neutral production and distribution; are fully recyclable and supporting an effective recycling system.