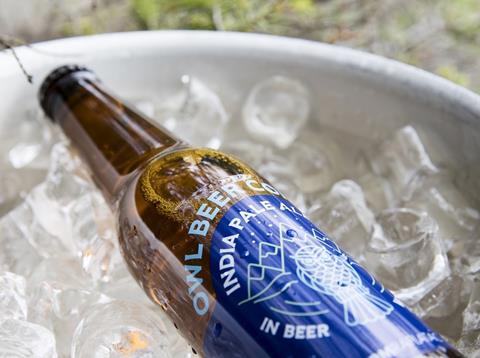 UPM Raflatac continues to deliver smart, sustainable labelling solutions on its journey beyond fossils with a new range of wash-off materials for the European market. UPM Raflatac SmartCircle™ wash-off labelling solutions respond to the growing demand for innovative ways to increase the recyclability of PET and reuse of glass packaging.
SmartCircle wash-off solutions ensure label materials will separate during the PET washing process. An increased yield of clean, high-purity PET flakes sink to the bottom, increasing the availability of high-quality recycled raw material, reducing the need for virgin plastic. SmartCircle wash-off solutions for PET containers are recognised by recycling bodies worldwide, including the Association of Plastic Recyclers (APR) and the European PET Bottle Platform (EPBP). For increased sustainability, UPM Raflatac pairs its wash-off adhesives with a post-consumer recycled (PCR) liner.
SmartCircle wash-off solutions for returnable glass bottles offer a premium look that resists moisture during product use, yet separates cleanly and easily in standard industrial washing processes. This enables unlimited reuse during the bottle's lifetime, allowing producers serving the European market to enhance their brand's value by switching to self-adhesive labels.
"There is a global drive to reduce, reuse, and recycle packaging materials consumed in food, beverage, home and personal care end-uses. Innovative solutions are needed to move towards a truly circular economy," explains Oona Koski, Sustainability Manager, UPM Raflatac. "Our SmartCircle wash-off labelling solutions are designed to support companies wanting to achieve their sustainability goals and enhance their brand value."