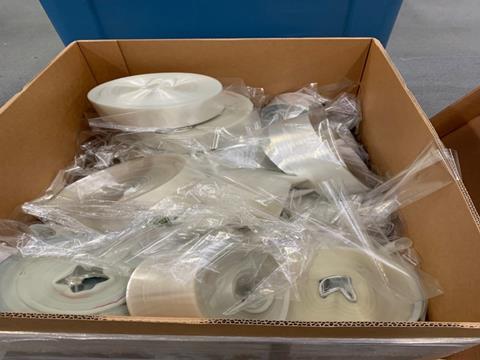 UPM Raflatac has announced that the PET plastic liner waste collected through its recycling service will be processed into a raw material by Inosence Polyol and used by Finnfoam to produce insulation.
UPM Raflatac's RafCycle recycling service collects waste such as used PET label release liners from its customers and end-users. The company says around 80% of the backing materials for self-adhesive labels are paper with an established recycling process, but the remaining 20% are PET-based with an extremely thin layer of silicone applied to the plastic that can make them difficult to separate and recycle, leading to them being incinerated instead.
As part of a new value chain collaboration, the PET-based label liner waste collected by UPM Raflatac will reportedly be processed into a raw material via a process developed by Inosence Polyol. Finnfoam will then use the raw material for its polyisocyanurate or FF-PIR insulation.
Juha Virmavirta, director of RafCycle Solutions at UPM Raflatac, comments: "Disposable or short-lived products are often made from PET recycled plastic. In our solution, the recycled raw material is made into an insulator, e.g., a durable product that binds carbon for decades.
"Our value chain fulfils even a critical review, and in addition we are making the label industry much more sustainable."
Henri Nieminen, CEO of Finnfoam, adds: "The solution we developed together with UPM Raflatac and Inosence Polyol Oy is a great example of the potential of chemical recycling. It allows many difficult-to-separate materials to be separated and recycled.
"The new economic and environmentally responsible recycling methods will also drive the legislative changes and further increase the obligation to recycle and reduce waste incineration, which is naturally a very good thing."
UPM Raflatac offers a direct thermal linerless label range, which was certified as CarbonNeutral by Natural Capital Partners earlier this year.