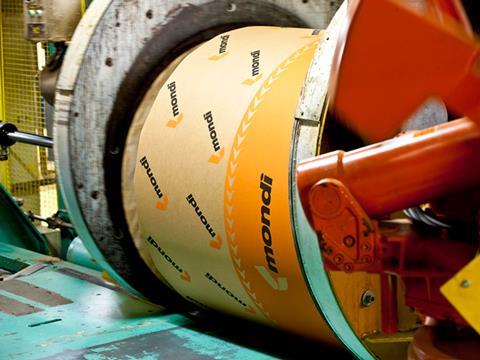 Mondi has announced a 10-year sustainability action plan, MAP2030, that has been designed to tackle global issues across the value chain.
The commitments focus on three key action areas: a focus on sustainable packaging, employee empowerment, and taking action on climate change. All three areas are aligned with the UN Sustainable Development goals and underpinned by targets and KPIs.
The first, which Mondi describes as "Circular Driven Solutions" includes a target to make 100% of its products reusable, recyclable or compostable by 2025. Meanwhile, "Created by Empowered People" aims to develop an empowered and inclusive team.
A key target is to increase female representation across all levels at Mondi from 21% to at least 30% by 2030. This requires four in ten hires to be women throughout the next decade.
Finally, "Taking action on Climate" focuses on targets including reducing greenhouse gas emissions in line with science-based targets and maintaining zero deforestation in wood supply as the business grows.
The new plan builds on Mondi's existing sustainability work, which saw it move to science-based targets for scope 1 and 2 emissions. The company says it has already reduced its CO2 emissions by 45% since 2004, and was recognised in 2020 by CDP as one of only 10 companies worldwide with a 'Triple A' score on its environmental performance related to climate, forests, and water security.
Andrew King, Mondi's CEO, comments: "Sustainability is at the heart of Mondi's purpose, strategy and culture. We operate in diverse and complex geographies and as a business that is fully integrated throughout the supply chain, I am excited by the potential to make a real difference with our new 2030 commitments touching every part of our business.
"Delivering on these focus areas, working with our colleagues, customers, suppliers, and partners to make a positive contribution to a better world, will be a top priority for Mondi."
"Our 2030 commitments build on our previous achievements and align with the UN's Sustainable Development Goals timeframe," adds Gladys Naylor, group head of sustainable development at Mondi.
"MAP2030 will help us to monitor, improve and communicate our performance. Over the next decade, we will focus on the three action areas where we can make the most impact and drive real change towards a more sustainable future."