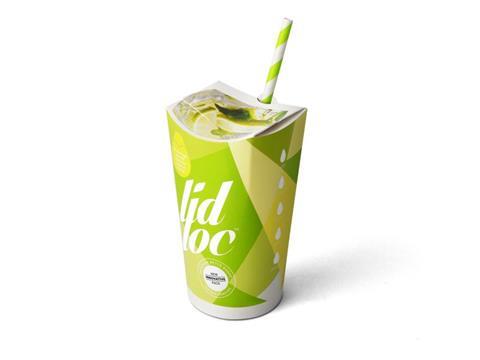 Metsä Board, a leading European producer of premium fresh fibre paperboards and part of Metsä Group, has announced that its revolutionary new paperboard cup design, 'Lidloc', has been selected as a finalist in the prestigious 2017 PPI Awards.
The Lidloc design was chosen for the Packaging Innovation category, clearly reflecting how it has broken new ground in paperboard cup design. The design has a patent pending and is based upon an extension to a standard cup structure that folds and locks into an integrated lid. This innovative design completely removes the need for a separate plastic lid and will re-invent how paperboard cups are produced, consumed and recycled.
Lidloc is a good example of one of Metsä Board's expert services, 'Packaging Analysis & Design' which aims to support and collaborate with customers to optimise packaging in terms of brand impact, sustainability and functionality.
The awards are run by RISI, the leading information provider for the global forest products industry, and the winners will be announced at the PPI Awards ceremony on 29 November, in Brussels, at the Royal Museums of Art and History.
More info: