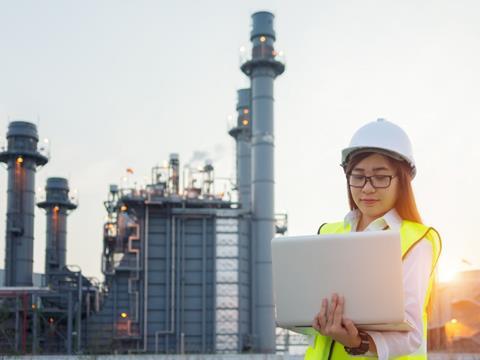 Traditional automated operations function under siloed processes, wherein every stage of production is handled separately from one another. A disadvantage of this separation is that potential energy optimisation opportunities go unnoticed, and when energy costs can impact a company's bottom line, this has both financial and environmental implications.
Thus emerges the importance of the digital thread, or the seamless flow of data between applications, processes, and products. When the entire production line is tied together, companies can contextualise their operations, understand the biggest contributors to their energy footprints, and reduce them – an effort that Rockwell Automation can facilitate.
With its industrial energy management professionals, technology, and solutions, Rockwell Automation focuses on the factors that companies can control within their own lines. It can help to lower costs related to quality and compliance, decrease production risks, provide the best possible time-to-market, and achieve optimal energy use per unit of production output.
Strategic energy management allows manufacturers to monitor and change their energy consumption using figures generated in real time. Manufacturing processes incur high input costs, and these are not always tracked; through Rockwell Automation's solutions, individual areas consuming high amounts of energy can be targeted and adjusted – thus showing demand forecast, calculating emissions by area, product, and production, and improving the efficiency, profitability, and cost-effectiveness of entire lines.
Energy intelligence solutions contextualise energy data against the wider production process, narrow its value and relevance to fit the essentials of a production line's energy consumption, and make active decisions around costs and subsequent adjustments to achieve maximum efficiency and cost-effectiveness. As such, customers can derive the most value from their energy data.
According to Uwe Kueppers, manager at Kalypso, a Rockwell Automation company, optimising energy can result in anywhere between a ten, twelve, and fifteen percent improvement in utilisation. Co-generation and integration can save forty to fifty percent of energy; sourcing and supply optimisation offer around two- to ten-MWh savings; and efficiency on the demand side brings savings of five to eight percent, and reduces consumption in general by ten to thirty percent, including lowered greenhouse gas emissions.
In the packaging sector, Pagès Group has been utilising Rockwell Automation's servo drives, motors, and HMI across its production line in response to customer feedback calling for a more sustainable process and product. Its Molded Fiber Labeling technology aims for compostability over recyclability by applying pre-printed labels directly onto moulded fibre packaging – a material that expands upon the capabilities of PulPac's Dry Molded Fiber, which in turn claims to save both water and energy and provide an 80% reduction in CO2 footprint.
Optimised production processes even bring benefits at the end of the value chain. Simultaneous product and machine design and production engineering reduces time-to-quality, which in turn minimises product losses, and subsequently energy consumption, waste, and costs.
As upcoming legislation places increasing emphasis on traceability, the digital thread also facilitates the tracking of products beyond the factory floor and the generation of exact percentages regarding distribution emissions and recycling rates – enabled by QR or watermarking technology – on an SKU or throughput level. It ensures compliance with national and continental regulations and helps companies meet their internal sustainability targets.