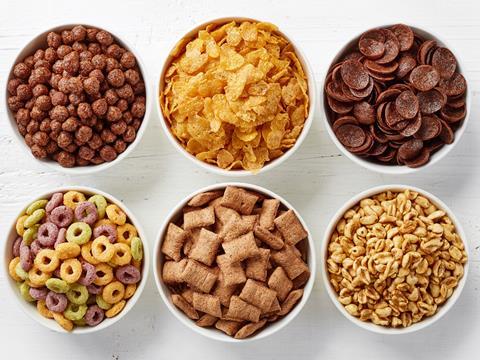 Lidl GB today announced that it will stop displaying cartoon characters on its own-brand cereal ranges by spring 2020 in the hopes of tackling childhood obesity.
The move comes in response to a poll by Opinium, which reportedly shows that nearly three-quarters of parents say they experience "pester power" from their children in the supermarket, with over half believing cartoon characters on cereal packaging encourages this behaviour.
Scrutiny on packaging designs aimed at children has increased over the past year, with former UK Labour Party Deputy Leader, Tom Watson alluding to a ban on cereal packet cartoon characters in the event of his party coming to power. And, in early 2019, cereal manufacturing giant Kellogg announced a shift away from iconic characters such as Tony the Tiger, towards packaging emphasising the "natural heritage" of the brand.
Georgina Hall, Head of Corporate Social Responsibility said: "We want to help parents across Britain make healthy and informed choices about the food they buy for their children. We know pester power can cause difficult battles on the shop floor and we're hoping that removing cartoon characters from cereal packaging will alleviate some of the pressure parents are under. This latest move underpins our commitment to making good food accessible for everyone and helping customers lead healthier lives."
According to Lidl, the removal of cartoon characters from all own-brand cereals builds on the company's existing work, which has seen the supermarket achieve a reported reduction of over 20% in the volume of sugar across its own-brand cereal range since 2015. This is ahead of the target set by Public Health England's Childhood Obesity Plan, to reach a 20% reduction in sugar levels by 2020.
In 2014, Lidl became the first supermarket in Britain to remove sweets and chocolates from checkouts nationwide. In addition, in 2017 Lidl signed the Food Foundation's Peas Please pledge aimed at helping everyone in the UK eat an extra portion of veg a day and, currently, the supermarket says that it sells proportionately the most fruits and vegetables in the sector.