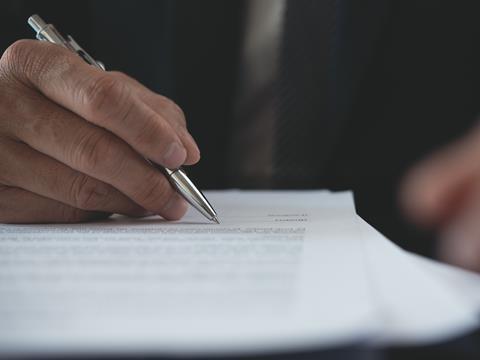 Huhtamaki has entered into an agreement to acquire Elif, a major supplier of flexible packaging, for €412m.
With this acquisition, Huhtamaki hopes to reinforce its position as a leading flexible packaging company in emerging markets and strengthen its existing flexible packaging business in consumer product categories, while advancing its sustainability goals.
The acquisition also expands Huhtamaki's technology capabilities and product range, in a bid to allow it to serve its customers better. With this move, Huhtamaki also expands its flexible packaging manufacturing footprint into Turkey, one of the top future growth countries.
Specialized in flexible packaging, Elif has an advanced system of collecting and utilizing production scrap from both its own as well as from customer locations. More than 90% of the company's current product portfolio is recyclable and the portfolio also includes compostable films.
In 2020, Elif's net sales were approximately €163m and it employs approximately 1,500 people in its two manufacturing locations in Istanbul, Turkey and Cairo, Egypt.
Charles Héaulmé, president and CEO of Huhtamaki, comments: "I am thrilled to announce this acquisition. With a great portfolio, a strong focus on sustainability, and high growth ambitions, Elif is a perfect fit for Huhtamaki.
"We are impressed by Elif's focus on its customers with decades of strategic partnerships with blue-chip multinational companies who are leaders in their field and Elif's strong and capable leadership team."
Selçuk Yarangűmelioğlu, CEO of Elif, adds: "We are excited to join Huhtamaki, a company that shares our sustainability and growth vision. Elif has always been a dedicated partner for multinationals with a best-in-class asset base, service, and quality.
"Under new ownership, we will continue to deliver sustainable solutions to our customer base globally, enhance our focus on fast-growing emerging markets, realize synergies through scale and expand our capabilities."
The business will become part of Huhtamaki's Flexible Packaging business segment. To support the financing of Huhtamaki's acquisition of Elif, Huhtamäki Oyj has signed a bridge financing facility of $500m with Citi, who has also acted as an advisor in the transaction.
The transaction is subject to the approval of competition authorities in Turkey, and it is expected to be closed after regulatory approval. Both companies will continue to operate on a business-as-usual basis until closing.