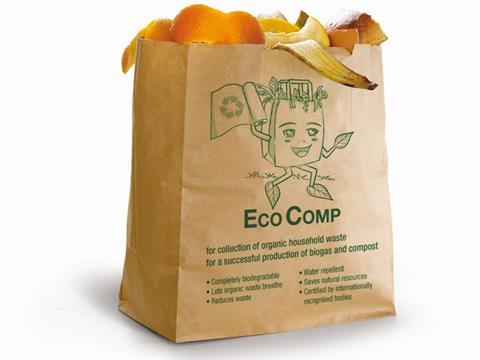 Food loss and food waste remain a big challenge. How are packaging companies working to help address this problem while striking a balance between the sustainability of the packaging materials used and their function to keep food fresh? Elisabeth Skoda speaks to Thomas Kahl, EcoSolutions Project Manager at Mondi, to get the company's take on the issue.
ES: What is Mondi doing to make consumers more aware of the potential packaging has for food waste reduction?
TK: Consumers are increasingly aware of the need for more sustainable choices, which includes wasting less food. We collaborate with our customers and work to ensure we ask the right questions to find the best possible packaging solutions – for their business, their product and the planet. Together with brands and retailers we have a responsibility to design packaging that balances functionality and sustainability. Shelf life, product protection, portion control and food waste reduction are key for product development. This is particularly true for the fresh fruit and vegetable category, but also meat, cheese and other refrigerated products. If the right packaging is used, it can help prevent food spoilage; protect food from physical damage while being transported as well as helping consumers buy the right amount, providing convenience and portion control.
ES: How would you describe the advantages/limitations of cardboard/paper and flexible packaging for food respectively?
TK: We are seeing increasing interest from our customers in replacing plastic food packaging with paper-based solutions. In many cases, we work with customers to enhance the capabilities of paper-based packaging by adding functional barrier properties to give the required technical functionalities that help to extend shelf life and avoid waste for high value products such as sliced meats or cheese. For example, our PerFORMing removable consists of a paper tray and fully removable plastic which can easily be separated from the tray. The paper can be fully recycled in existing waste streams across Europe. A key advantage of using paper-based solutions is the combination of renewable material and recycability and that consumers are clear on how to dispose of it correctly. Paper is the most recycled material in the world today and the recycling rate for paper is 72% in Europe, meaning paper-based solutions are far more likely to be recycled and turned into another product at the end-of-life point, becoming part of the circular economy.There are, however, certain applications where plastic solutions provide essential functionality, such as barrier properties and shelf-life extension for example in the baby and dehydrated food and pet food category. The relative benefits of paper, including being renewable and recyclable, should always be factored in. And, with increased R&D being carried out both on paper and plastic, we hope it will be possible to achieve a similar degree of packaging efficiency with paper solutions and ensure plastic is recyclable.
ES: What are the different challenges across the value chain (for example transport, keeping fresh in the consumers fridge after the pack has been opened etc.)
TK: In Europe, roughly half of food loss occurs before food gets to the point of consumption: 23% happens in production; 12% occurs in handling, storage and transport after harvesting; nine per cent is lost in the distribution across European markets and five per cent occurs with processing. The remainder of waste is from consumers, caterers and restaurants. There are unique challenges at every point of the value chain, but one focus area for us is how food items are transported to consumers as this is a critical loss point for fresh fruit and vegetables. For example, bruising and other damage is largely down to inadequate bulk packaging. In Europe consumer food waste is highest across food groups which need to be refrigerated or handled with care but also by excess buying, confusion over labels (best before vs. use by) and poor in-home storage. As we see a rise in e-grocery across Europe, this is going to become a greater issue.
ES: What is the process for determining what material is best for what food application?
TK: The foremost function of packaging is to protect what is inside, during production, storage and transportation. If this is not the case, the resources used in producing both the food and the packaging itself will be wasted. By partnering with customers using our EcoSolutions approach, we are able to create sustainable packaging that is fit-for-purpose. At the heart of this is asking the right questions across the value-chain from retailers to recyclers to balance the needs of business, product and planet - using paper where possible, plastic when useful. We work with our partners, suppliers and customers to: replace less sustainable products with new solutions; reduce the amount of raw material used; and develop packaging solutions designed to be recycled. At a practical level, the first step is to identify the challenge, then undertake analysis and only then do we create a number of packaging solutions to test and review. At the end of this process we are left with a product which is truly fit-for-purpose.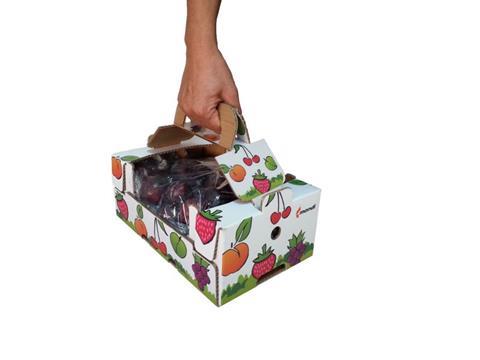 ES: Could you give us some examples of applications that were successful in reducing food waste?
TK: Coral Tray is a new packaging tray made of 100% recyclable corrugated board for transporting fresh produce like tomatoes. It balances the ability to see the fresh product, which is key for consumers, with stability for stacking and protection for the product. The robust corrugated board ensures the product is extremely well protected against damage both in the shopping basket or on the way home with the consumer. The open structure of the box allows air to circulate reducing the risk of condensation and mould forming. Earlier this year we also worked with Austrian meat producer Huetthaler to create a new fully recyclable plastic packaging for their meat and sausage products. The solution we developed minimises food waste by providing packaging that is air tight, with fat, oxygen, aroma and moisture barriers as well as reducing total raw materials used, all without compromising the attractive presentation of the food inside.