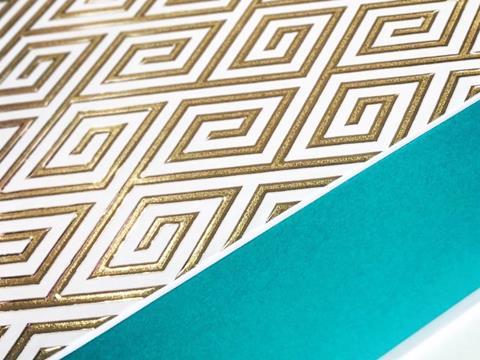 How can rigid boxes featuring featuring stand out print finishes that strengthen brand values enhance consumer perceptions and strengthen brand values? This will be a major theme on the Pollard Group stand this year at Packaging Innovations in London. 
Examples on display will include packs featuring special finishing techniques such as Spot UV varnish, hot foil stamping, thermal embossing and silk screen finishes. In addition, the company will be highlighting the use of special sensory elements and 'smart packaging' technologies to demonstrate how packaging can deliver interactive brand differentiation that increases on-shelf presence and consumer appeal.
In the competitive luxury packaging sector, Pollards will demonstrate technical features such as the use of two opening doors to convert the packaging into a see-through display case to enhance the appearance of premium drinks bottles on-shelf. For personal care products, the company will show its 'Smart Window' packs, manufactured using Pollards' specialist automated process which ensures that the window sits flush with the rest of the box, with neat edges both on the inside and outside.
In addition, with the 'opening experience' a key requirement for some customers, the stand will also include examples of layering and the incorporation of elements such as ribbon pulls and lifters to make the unboxing a more interactive and memorable experience.