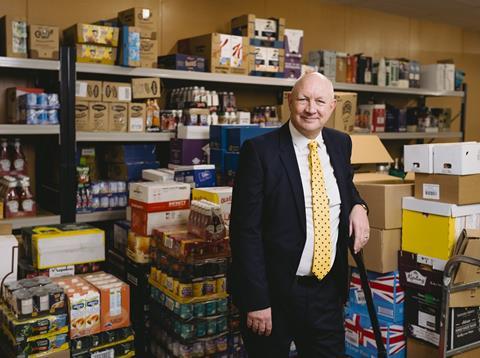 Award-winning global brand design consultancy, Elmwood, has hired Ian Schofield as a Non Executive Director to help advise clients as well as to guide its own sustainability agenda.
Previously at Iceland Foods, where he led the charge of targeting plastic-free packaging by 2023 and now an independent consultant, Schofield is seen as one of the UK's leading experts in the field of packaging reuse and recycling in particular, regularly advising MEPs and as regular commentator in the media.
Commenting on the challenges facing design companies and their need to upskill in this area, Schofield said: "With many of the leading UK retailers pledging to make step changes in the fight against climate change, we are about to witness a long overdue but seismic change for the packaging industry and for brand owners alike as they have to find new materials to package their goods to remain on shelf in the next decade.
"This has huge implications for anyone in the ready meal industry packaging their product with plastic trays or in the drinks industry in plastic bottles. And it isn't just plastics but brands using laminated card or metallic inks are also under the microscope."
"I am delighted to join Elmwood to help them guide clients in this hugely important field. I have always admired their forward thing approach to brand building."
Elmwood's chairman, Jonathan Sands OBE, commented, "Ian is one of the most enthusiastic and knowledgeable people in our industry. After all these years as both client, competitor and friend it feels somewhat 'meant to be' that he is now helping us be the best we can be in helping us help our clients embrace the challenges ahead.
"These are challenges that cannot be underestimated and Ian's insights are extremely valuable - indeed fundamental to the future existence of many, if not most, brands. With this appointment, we are ensuring we can guide our clients through the substantial disruption that is taking hold in retail and packaging."