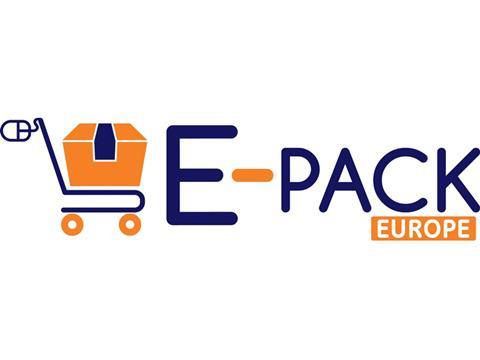 How can e-commerce consumer trends boost the adoption of smart and intelligent packaging? How can we make sustainability the core of packaging design? What are the implications for packaging in an omnichannel world?
E-Pack Europe 2019, which took place on 25-27 March in Berlin, engaged with these questions and many more. Victoria Hattersley gives just a few of the key take-aways from the event.
Protection is paramount
Stephen Harrod of Smithers Pira gave an overview of the e-commerce packaging market, outlining future trends with regards to sustainability. One of the key phrases used (which we heard many times over the two days of the conference) is the idea that 'product damage is the least sustainable option'. In other words, it is no use minimising packaging with the idea of saving resources if the end result is damage to the product itself, rendering the entire process effectively pointless.
It's now understood that with e-commerce, the majority of damage to a product or its package occurs in the 'last mile'. This is not surprising, given that there can be 20 or more touch points, compared to the 5-7 you might see in traditional retail.
There have been a raft of innovative solutions to help ensure products reach their destinations safely. For example, DS Smith has developed the DISCS concept. Named after the types of testing (Drop, Impact, Shock, Crush, Shake), the patented system consists of five pieces of equipment, each replicating a part of the product journey and therefore providing real world testing.
Santiago Soria, the company's E-commerce Right Size Packaging Business Development Manager, was also at E-Pack to discuss the company's 'Made2Fit' system. He said "With Made2Fit, we can create boxes according to the dimensions of the products to pack. The E-box Range Optimiser is another solution to this challenge, as its algorithm can calculate the optimum box suite with minimum shipping air, based on the dimensions of the products."
The challenge for brand owners – adapting to online retail
This is a big subject and was covered in some depth over the two days by various companies: how do brand owners – particularly those that rely on impulse purchases – adapt their model and packaging to meet the growing e-commerce trend? Is it even feasible for Mars Wrigley, let's say, to sell Mars Bars online?
"We base our business on impulse," said Richard Walzer, principal designer, EMEA, Mars Wrigley Confectionery, during his talk on the role of packaging in brand communication. "Companies like Mars rely on this kind of 'immediate consumption' behaviour. But I think what we have done is confuse impulse with immediacy: impulse is not a category but a behaviour. So how can you get consumers to treat themselves in digital space?"
If impulse products don't work so well online, then brand owners need to consider what does work online and think differently about how to sell their product. There is more of a focus on size, for one thing – you are not going to go online to buy one chocolate bar, so it would be more of a case of buying multi-packs; the second focus is customisation, premiumisation and so on – what can the customer get online that they can't get from a regular retailer?
One solution discussed during the conference was to embrace the trade-up opportunity – for example by offering bespoke, personalised gifting products. Roberta Febrettti, E-commerce Marketing Lead of Mondelēz International, spoke about how this can add value for the consumer. For example, the group's Milka brand recently launched its first ever greeting cards, to which can be added photos and personal messages. (Made possible, of course, by the use of digital printing on blank sleeves at the last minute – "personalisation happens on the last mile.") While brand owners are not necessarily making their profits from such initiatives at the moment, as the scales tip further and further towards online retail, this is likely to change.
There is also the possibility of online exclusivity. One example given was Snickers, which partnered with etailer Alibaba to create a new spicy Snickers bar specifically for the Chinese market – and available only online. This, incidentally, is also a good example of how big data can be utilised: Alibaba used the data it had collected on consumers to help Snickers develop this product in line with their preferences. This could be a glimpse into the way product development will happen in the future.
Some say that there is now an infinite shelf and that will hurt brand owners, who will struggle to differentiate. Are we, in fact, approaching a world without brands? "We don't fear this," said Roberta Febretti, "as what we observe is consumers will always go for what they trust [over a generic product]. This being the case, brand visibility on a digital shelf is vital. For example, we are making product images online even more visible. Product information also needs to be very easily readable, especially for mobile screens."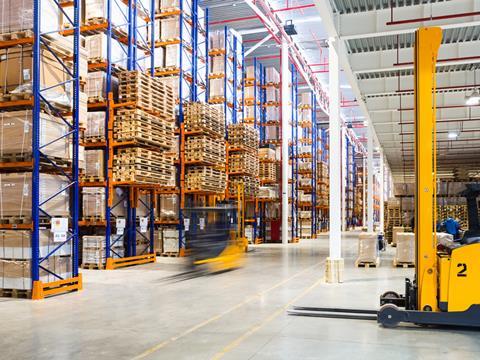 The omnichannel question
In relation to the above, a big topic today is omnichannel – whether you integrate all the retail channels available into one, or have different product and packaging lines for each channel. To some extent, this does of course depend upon the nature of the business. For a purely online seller such as Amazon, their entire model is already built around e-commerce and standard pack sizes so the question is not such a complex one.
In the past, retailers were either bricks-and-mortar businesses or mail-order, but with the rise of e-commerce the boundaries are increasingly blurred as customers demand more and more choice.
"Now it's about bringing the last mile options together and giving the customer every option they want," said McKinsey's Julia Spielvogel during a panel discussion. "All the different models are mixing up, from click and collect to in-store purchasing and home delivery. This means the back end is changing completely, so in the future there will often just be one infrastructure. Retailers have to adopt the necessary technology." This means changing processes that have been in place for decades, so it's not a quick transition.
For packaging, omnichannel can mean deciding whether to adopt one packaging style for both in-store retail or online, or combining the two.
Re-usable packaging on the rise
At Packaging Europe, we've learned about about many interesting approaches to re-usable packaging for e-commerce in recent months. Representing this sector of the market at E-Pack was Jonne Hellgren, CEO and co-founder of Finland-based RePack, which provides a reusable packaging service for e-commerce. "In Finland, 98 per cent of bottles are returned to be re-used. We wondered how to apply this model to e-commerce," he said.
RePack is today offered as a delivery option through participating online retailers. Consumers pay a fee for it, their package is delivered and then they can simply fold it up and deposit in any postbox throughout the world. The bags, which come in three standard sizes, are designed to be used at least 20 times. The company is also testing a model whereby the consumer returns the package direct to stores – something Mr Hellgren points out would be interesting to brand owners and retailers as it give them more store traffic.
Such schemes are encouraging – and the reusable packaging model is one that can work if the return process is simple enough for today's time-poor consumer. But given that this particular scheme uses standard bag sizes, there is still the empty space problem to be considered. Mr Hellgren confirms that the company is in fact working on protective packaging for smaller items, but this is still in the development stage.
Impact on smart packaging adoption
As yet, uptake of smart packaging across Europe has been slow – there has been more interest in the US and China. The question of how e-commerce trends can support the increasing adoption of smart packaging arose in various discussions throughout the two days. Sukky Jassi of the Retail Institute at Leeds Beckettt University highlighted the need to get the benefits of these emerging technologies across to consumers – "Consumers don't know what they don't know – we need to tell them."
Dr Will Connolly, Head of Packaging at Britvic Soft Drinks Ltd, spoke of the key functional areas that smart packaging can address. For example:
Helping the product get to the consumer in a better condition, e.g. through barrier films and moisture scavengers;
Indicating the condition of the product, e.g. ripeness indicators, time/temperature gauges;
Applying the product more effectively, e.g. electronically powered applicators for medicines;
Delivering the product at the right temperature, e.g. self-heading and self-cooling cans;
Ensuring the product is genuine, e.g. anti-counterfeiting devices.
'It's not technology that stopping sustainable design'
The question of sustainable packaging design is of course something that reverberates along the entire supply chain. According to Arco Berkenbosch of Smurfit Kappa, e-commerce presents an entirely unique set of challenges which in turn calls for an entirely new approach to packaging design – an area which, he argued, is rooted in attitudes and assumptions dating back decades.
"Eighty per cent of packaging is shipped in designs that have remained essentially unchanged since 1914. It's not technology that's stopping sustainable design: it's the business models. As long as the majority of people in packaging want to stick to standards developed in the 1960s, we're not going to innovative this industry. It's easy to make packaging design complex; the challenge is to make it easy."
What the industry should be aiming for, he argued, is to design packaging that lives only as long as the product. "Packaging is a service to the product. Only works of art should last for 500 years. We create breakthroughs by having a moisture barrier, for example, but we only need one that functions for two weeks. It doesn't need to function for two years."
To sum up the key points here, to create circularity through sustainable design we need to: 1, reduce waste stream complexity; 2, consider all end-of-life scenarios; 3, align packaging and product life time.
All the above gives some idea of the scope of the conference, but there were many other interesting topics covered, from creating a memorable unboxing experience to managing complexity in the supply chain through algorithms and AI. All in all, a rewarding experience.