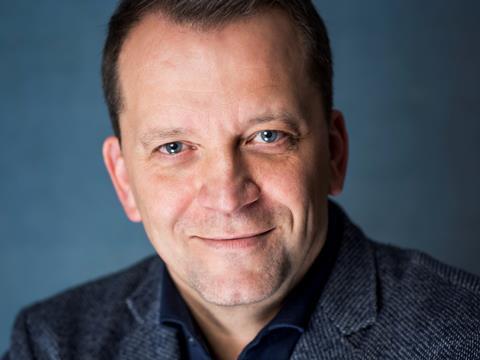 Ralf Peters, Vice President of Procurement at Coca-Cola Europacific Partners (CCEP), gives his perspective on the complexities of supply and demand of rPET across Europe and what is needed to boost capacity and support a circular economy for PET across the industry.
At CCEP we share the beverage industry's ambition for a low carbon circular economy for PET packaging.
A secure supply of food-grade rPET is critical to achieving this. We need robust collection and recycling systems to collect our bottles and keep them in use for as long as possible, as part of a bottle-to-bottle closed-loop system.
In addition, demand for food-grade rPET is outstripping production capacity. And whilst the long-term goal is to drive local circularity, in the short term, there's simply not enough of food-grade recycling capacity in the right places to meet industry needs.
According to a new report by SYSTEMIQ, current industry and policy actions could more than double European plastics system circularity from 14% to 33% by 2030 but this is not enough to address the scale of the challenge.
Government and company actions are not currently on track to deliver the 10 Mt of recycled plastic production by 2025 commitment made by the Circular Plastics Alliance and do not align the industry with the necessary trajectory for achieving the Paris Climate Agreement and Glasgow Climate Pact.
Deposit return schemes have achieved consistently high collection rates. We join the industry's call for fair access to returned plastic bottles as part of well-designed DRS. Firstly, this would mean we have priority access to our fair share of the high-quality food-grade beverage bottles we put on the market and pay to collect for recycling.
And secondly, it would ensure these bottles are directed to where food-grade recycling capacity exists and avoid being downcycled. Finally, to boost the supply of food-grade rPET to support local circularity we must stimulate investment in food-grade processing capacity where it is needed most.
Stop the downcycling
Not all plastics are equal. Beverage bottles must be made from high-quality food-grade plastic, but non-food applications, like clothing, do not need to meet the same stringent standards. Our bottles are a valuable resource that should be collected and recycled into new bottles again and again. They have the most developed collection and recycling technology and infrastructure in place of all PET plastics.
However, a recent study conducted for the environmental NGO, Zero Waste Europe2, found that of the 1.8 million tonnes of recycled flake output from PET bottles, only 31% is made into pellets for new beverage bottles, with the rest (69%) going into other lower-grade PET products.
In some markets – mainly those without well-designed DRS systems in place – bottles are being tied into local systems that lack sufficient food-grade processing capacity. As a result, they are being converted into lower grade resins that are not suitable to be reused in food or beverage packaging and are ultimately lost from the bottle-to-bottle circular system.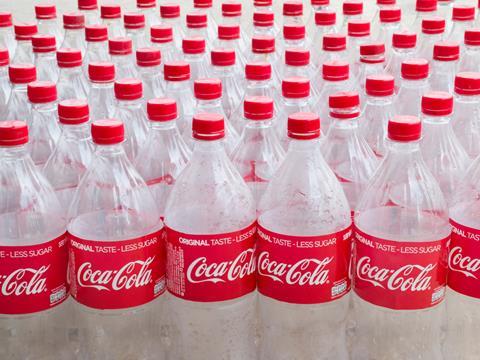 Complexities in balancing supply and demand
Historically, recycling capacity has focussed on lower-grade plastics as the market has been driven by the non-food sector. However, demand for food-grade rPET has grown significantly in recent years as businesses take action on increasingly ambitious sustainability targets.
Understandably, it takes time for recyclers to scale up food-grade processing capacity, in the right places, to meet this demand. In the meantime, the imbalance between supply and demand, exacerbated by downcycling of materials means beverage producers such as CCEP don't have access to the volume of food-grade rPET they need, in the right places. But our ability to procure this material is critical to achieving a circular economy and reducing reliance on new fossil-based plastic.
Keeping it food-grade
It's essential that the industry has the right of first refusal to purchase collected materials as part of any DRS. CCEP advocates for fair access as part of well-designed DRS to deliver high collection rates and provide consistent high-quality feedstock for recycling.
However, DRS must also be designed to ensure that the industry has access to the materials at the right stage in the value chain.
Access to the sorted and baled materials – rather than the processed resins – would enable us to direct this high-quality feedstock to recyclers who have the right food-grade recycling capacity, including those who may be struggling to source feedstocks locally, if effective collection systems aren't in place. This flexibility to place materials where they are needed most would increase the supply of rPET, boost bottle-to-bottle recycling, and ensure that we avoid the unintended consequences of material being downcycled due to lack of the right processing capacity.
Boosting recycling capacity
Demonstrating our industry's demand for food-grade rPET will boost supplier confidence to invest in developing capacity. We're committing to long-term supply agreements and developing new relationships with mechanical recycling suppliers across Europe to leverage existing capacity and technology, or partnering to build our own capacity.
By stimulating investment, we can help ensure that, in the future, the right recycling capacity is available where we need it most, driving local circularity. Fair access to sorted and baled materials would allow us to support these partners further by providing them with a stable supply of high-quality feedstock.
UNESDA's vision for circular packaging is that PET bottles be made from 100% recycled or renewable materials by 2030. To make this a reality, alongside building mechanical recycling capacity, we must also support the scaling of depolymerisation technologies to convert hard-to-recycle PET waste into high-quality, like-virgin PET.
Through CCEP Ventures, we have invested in CuRe Technology – a recycling start-up that transforms opaque and difficult to recycle food-grade PET into high quality rPET which can be used again and again for food and beverage packaging.
We believe that the industry should be able to determine how and where their material is recycled, and support investment to scale capacity. We are taking cross-industry action to get the right systems in place to increase the industry's access to high-quality feedstocks and scale food-grade recycling capacity where it is needed most. We are determined to help accelerate the transformation towards a circular economy for plastics.