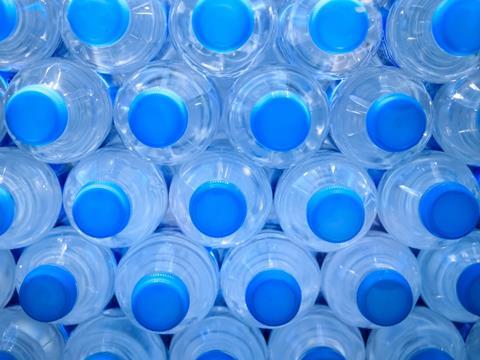 Mitsubishi Corporation, Suntory Holdings Limited, and ENEOS Corporation have agreed to build a supply chain for PET bottles derived from biomass using a mass balance approach – aiming for a low-carbon, fossil-free process for producing plastic.
Apparently, this will be the first instance of commercial-scale, 'sustainable' PET bottle production using bio-PX derived from bio-naphtha. Ethylene glycol (MEG) constitutes around 30% of the main raw material in PET resin used in bottles and is reportedly sourced from biomass already, but the remaining percentage of PTA derived from PX has not been converted to biomass on a commercial scale.
Bio-based feedstock will be supplied by Neste Corporation to replace fossil naphtha, and ENEOS will manufacture bio-paraxylene (PX) from bio-naphtha at its Mizushima Refinery using the mass balance method.
Bio-PX will then be used as a raw material in the production of bio-high purity terephthalic acid (PTA) and resin for bio-PET bottles, with which Suntory will produce PET bottles for its products. Mitsubishi Corporation will oversee and manage this supply chain, which expects to help reduce the CO2 emissions generated by traditional, petroleum-based production processes.
It is anticipated that, by the end of 2023, bio-PX equivalent to approximately 35 million PET bottles will be produced; this is then set to be used by Suntory to produce PET bottles next year.
By utilising biomass in PET bottle manufacturing and further developing recycling systems, Mitsubishi Corporation looks towards decarbonisation in the industry and hopes to lower reliance on fossil resources.
Furthermore, as part of the company's Three Corporate Principles, it aims to meet the "Contributing to Decarbonized Societies" "Conserving and Effectively Utilizing Natural Capital" "Promoting Stable, Sustainable Societies and Lifestyles" and "Utilizing Innovation to Address Societal Needs" issues relating to its "Realizing a Carbon Neutral Society and Striving to Enrich Society Both Materially and Spiritually" clause.
Late last year, Mitsubishi Corporation partnered with Neste, Idemitsu Kosan, and CHIMEI in the pursuit of another supply chain for renewable plastics; this one made use of Neste's bio-based hydrocarbons to produce styrene monomer and its renewable, mass-balanced derivatives such as bio-ABS.
Intraplás is also working to bring TotalEnergies' bio-based RE:newable polymer to the packaging market via food-contact drop-in packaging solutions, aiming to drive down customers' carbon footprint.
If you liked this article, you might also enjoy:
The Lidl approach to packaging sustainability
How did Brazil achieve its 100% aluminium can recycling rate – and can it be replicated in the EU?
Experts have their say on the EU's Packaging and Packaging Waste Directive revisions
A deep dive into the most important packaging sustainability trends and solution