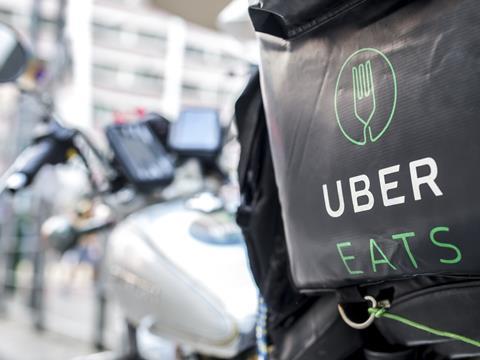 Andrew Manly, communications director at AIPIA, runs us through a number of recent smart packaging developments, including sweet-smelling trash bags set to fight bacteria, market growth in anti-counterfeit packaging, and a warning of an upcoming $500 million theft hit.
SML Group, a longstanding AIPIA member and leading brand identification solutions provider, has announced a brand refresh which includes a new logo, website, and a modern colour palette. It says the new design will enable SML, which had its origins in Hong Kong, to embark on a new stage of its journey, where the company continues to push the boundaries of innovation within retail. As part of the rebranding, it has introduced new typography, iconography, and illustrations. This new visual identity encapsulates what SML stands for today as the company continues to move forward.
According to a recent report by MarketWatch, the global anti-counterfeit packaging in the consumer goods market is expected to experience substantial growth between 2022 and 2030. This market was valued at $93,140m in 2022 and is predicted to reach $166,810m by 2029, at a CAGR of 10.2% during the forecast period of 2023-2029.
The estimation of market sizes took into account the impact of COVID-19 and the Russia-Ukraine War. North America emerges as the leading market, commanding a share of more than 25%, followed by Europe and China, with a combined share of approximately 50%. Authentication packaging technology holds the largest segment, accounting for over 65% of the market. In terms of application, the food and beverage industry claims the largest share, followed by electronics, electrical appliances, and clothing.
Target, the major US retail store group, which operates 1,948 stores throughout the United States, warned theft and organized crime could reduce this year's profitability by more than $500 million, compared to 2022 when inventory shrink was over the $650 million expected. CEO Brian Cornell called the issue "increasingly urgent". AIPIA suggests they look at smart packaging 'urgently'!
Bump Cap is the latest name for the Mimica touch innovation, which consists of a base cap, an over cap, and a bump tray, all manufactured by United Caps; an activator and gel from Mimica; and a smooth top foil label that starts to feel bumpy when the contained drink is no longer good to consume. It was showcased on the UC stand at interpack recently.
Benoit Henckes, CEO, said, "We have seen a strong and positive reaction to the Bump Cap across the market. It has game-changing potential to substantially reduce food waste as well as to ensure greater food safety." In trials, bottles of orange juice equipped with the cap were sent to 33 households; 84% of respondents indicated they believed food expiry dates are too short, resulting in unnecessary food waste.
Microban International and AIPIA member Berry Global have announced a partnership to launch a line of ColorScents scented trash bags with antimicrobial technology. They have been available at Walmart stores since April. The partnership combines Microban's expertise in antimicrobial technologies with Berry Global's manufacturing capabilities. The new additions to the ColorScents range are available in three different sizes and combine a choice of four subtle scents treated with antimicrobial technology to protect against the growth of odour-causing bacteria.
Uber Eats in Central London has begun a trial offering its customers the option to order their takeaway in reusable containers in a bid to tackle single-use packaging. Bringing together various businesses, the project will test and measure how localised doorstep at-home collections of reusable packaging can increase the uptake of reuse systems and improve convenience. When placing their orders, Uber Eats customers can opt-in to receive their food in reusable packaging. Once they've enjoyed their meals, all they need to do is scan a QR code, select a day for collection (from as early as next day to no later than 3 weeks later), give the containers a simple rinse, and await collection.
This article was created in collaboration with AIPIA (the Active and Intelligent Packaging Industry Association). For a full update on active and intelligent packaging, come along to the AIPIA World Congress (co-organized by Packaging Europe) in Amsterdam on 14-15 November. The only smart packaging event covering the entire technology spectrum, the World Congress is a meeting place for the global active and intelligent packaging industry where brand owners, innovators, and other stakeholders can network and see and discuss the latest trends and innovations. Register to attend here.