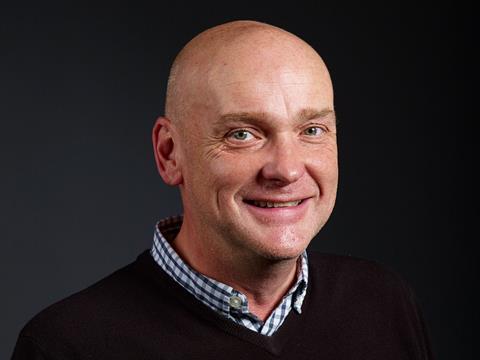 While packaging must primarily be designed for the product it contains, the design also needs to pay attention to the person who will ultimately buy, open, and place the pack within their home. With around 15% of the global population living with some form of disability, considering how a varied array of impairments could affect one's interaction with packaging is an important design criterion.
In this article, Howard Wright, executive creative and strategic director UK, IE & Australia at Equator Design, explores how inclusive design can be used to create packaging that not only meets the expectations of disabled customers but can also lead to a better product overall. 
In a recent article, Wendy Holden, consultant rheumatologist and medical advisor at UK charity Arthritis Action, told Packaging Europe that people with arthritis struggle with 'power' and 'pincer' (between index finger and thumb) grips, which makes a lot of packaging difficult to open. Similar dexterity-related issues are faced by people with other impairments, such as Parkinson's disease or cerebral palsy.
And it's not only disabled people who benefit from positive packaging interactions. Remember the last time you broke your arm? Trapped your fingers in the door? Experienced severe DOMS from that workout? We have all struggled with everyday tasks when we are temporarily impaired.
Diversity of inclusion
One of the challenges of incorporating disability inclusion into packaging design is the fact that there are so many variants to consider. For example, we take for granted the need to avoid red and green values for people who are colourblind, but there are additional complex colour theory issues for other conditions – dyslexia, for example – along with considerations of font size and typeface for people with learning disabilities and visual impairment.
Clearly, there is a safety element to inclusive labelling for medicines, but it opens up the question of why the same inclusivity is not applied to other types of packaging to help consumers with product selection.
There are simple steps that can be taken to improve accessibility for visually impaired consumers. For example, we avoid white type reversed out of yellow because this is very difficult for people with sight impairments to read, and both font size and typeface can make a big difference for this group.
From practical to technical
The Inclusive Design Research Center defines inclusive design as design that considers "the full range of human diversity with respect to ability, language, culture, gender, age and other forms of human difference." So, inclusive design isn't just about the practicalities and functionality of packaging (i.e., how it can be opened). It can also be about showing that careful thought has been given to different types of customers and making sure they feel valued and represented.
On World Sight Day in 2020, Kellogg's trialled Coco Pops boxes designed to assist blind and partially sighted people. Created in partnership with the Royal National Institute of Blind People (RNIB), the boxes featured a code that, when scanned, played back printed on-pack information.
Granted, this wasn't just a practical packaging design point. It incorporated Navilens, a technology that is already being used by Spain's public transport system to help commuters. Once installed, Navilens allows smartphones to pick up an on-pack code from up to three metres away. It alerts the phone and gives its owner the choice to have the ingredients, as well as allergen and recycling information, read aloud to them.
Following the success of the trial, Kellogg's is now adapting all of their cereal boxes. To quote Marc Powell, strategic accessibility lead at RNIB: "Designing packaging so that it works for everyone makes complete sense."
Ask, listen, act
For brands seeking to make their packaging more inclusive, the first step should always be seeking feedback. When Microsoft released its Xbox Adaptive Controller, the company's design team created accessible packaging by asking users about their interactions with conventional packaging.
The team developed a 'no teeth' principle in response to the behaviour users felt forced to engage in when struggling to open packaging. The final design incorporated loops as a key feature, allowing the controller to be unboxed with ease. But it was only by asking, listening, and then acting that the team were able to pinpoint the right solution.
Hiring a disability consultant can help brands and retailers understand the complexities of the challenges people with disabilities may face when opening packaging. However, seeking a variety of viewpoints and experiences from diverse consumer communities is also integral to a successful inclusiveness strategy, providing the stimulus for inclusive innovation in packaging and beyond.
Whatever the approach, experimentation with accessible design will always add value. As lawyer and human rights advocate Elise Roy said in her Ted Talk on the subject: "When we design for disability first, we often stumble upon solutions that are not only inclusive but also are often better than when we design for the norm."