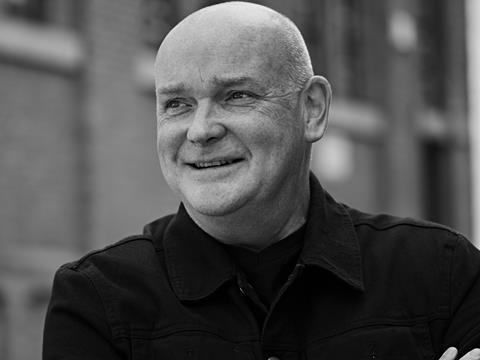 While a number of factors contribute to the success of a packaging design, the format itself plays a critical role in achieving strategic goals for brands. Howard Wright, Executive Creative & Strategy Director, UK, IE & Australia at Equator Design, tells us more about how brands can use this to their advantage.
When picking up any own-brand packaged item from a supermarket shelf, you hold in your hand the outcome of an immense decision-making process.
Countless decisions have likely been made in bringing that packaging to shelf, from the packaging material to the typography and imagery to the inks used in printing. Whilst packaging format may not be the flashiest of these decisions, it is an often-overlooked packaging parameter that is both essential to packaging design and can achieve a raft of strategic goals for the brand.
We'll break down these goals below.
Creating standout
Getting noticed in a crowded space is tough. As the FMCG market becomes increasingly saturated and more brands across every category compete for customer attention, the ability to stand out from your competitors is of vital importance.
Of any period in the lifecycle of a brand, a new product launch affords perhaps the greatest opportunity to employ an innovative format in order to emphasise the newness of the product or feature and to stimulate consumer interest. The packaging format, perhaps equal to or more than the colour or artwork on the packaging, has the capacity to communicate the innovative nature of the brand.
Often brands are reluctant to significantly alter existing packaging format, keen to avoid any risk that customers will not recognise or will not trust the product because of its dramatically different look, therefore the launching of a new product or range becomes a perfect chance to create standout and difference in this way.
The direct-to-consumer (DTC) market has become a prolific sector for introducing packaging formats that are alternative to the expected formats seen on supermarket shelves. Without the fear of looking 'out of place' or going unrecognised on the shelf, brands are finding the freedom to explore new options.
For UK coffee brand Norlo, standing out in a competition-rich category was a major reason for choosing cylindrical, aluminium tins for their packaging, rather than the plastic, multi-layer bags preferred by most major retailers. Because those layers must first be separated in order for the bags to be recycled – a step most consumers don't do – opting for reusable, refillable tins offered Norlo both better standout for the brand and a chance to define itself as a sustainable brand.
Tapping into trends, cultural movements and events
Before we move on from sustainability as a theme, we would be remiss if we didn't mention how useful format is to demonstrating a brand's environmental credentials. Making a switch from virgin plastic to include more post-consumer recycled material is becoming a common method utilised by brands to shift in alignment with consumers' heightened demand for more environmentally conscious offerings.
A switch from plastic bottle to cardboard container is still another option being embraced by brands. One such brand is supermarket retail giant Sainsburys in the UK, which in March of this year launched new laundry liquid detergent in cardboard carton packaging across all stores and online.
In addition to saving around 22 tonnes of plastic each year, the packaging, which is 35% lighter than plastic bottles, will also take 13 lorries off the road annually, reducing the carbon footprint of the range by an estimated 50%. Saving the company money on fuel, transport costs and helping Sainsbury's to better meet its carbon reduction targets are all benefits the brand stands to gain from this bold change in format.
For those brands considering dipping a toe in, but who may not be ready to fully commit, introducing a "limited edition" product with a format change could represent just the right solution. Limited-time offering packaging can be made specifically to align with a certain season, event or occasion (such as Christmas, Easter, or even the Super Bowl). In addition to creating a more diversified, richer offering to customers, these ranges establish a trial environment in which brands can test the waters and gauge customer reaction.
Triggering nostalgia
Every once in a blue moon, you'll see a brand return to a former iteration of its packaging. Sometimes, this move may be made in order to support the brand's sustainability goals, but this is often a strategic decision by the brand to evoke nostalgic feelings amongst customers and to underscore the brand's heritage.
Brands as big as Nestle are reverting to previous packaging formats, in a bid to tick off both the sustainability and nostalgia boxes at once. In fact, Nestle recently brought metal cans to German supermarket shelves to see how customers respond to this blast from the past.
With Generation Zers falling for all things retro, including Y2K fashion and flip phones, it's possible that retro packaging will be the next big trend to make a splash among youngsters.
In summary, although it tends to be overlooked as an area ripe for innovation, despite this, there is ample reason to give format a second look. It may be just the solution your brand needs now.
If you liked this article, you might also enjoy:
McDonald's Director of Sustainability in Europe on the company's approach to packaging sustainability
McKinsey on whether or not on-pack sustainability claims affect consumer spending
Perspectives from industry-leading experts on the EU's Packaging and Packaging Waste Directive revisions
A deep dive into the most important packaging sustainability trends and solutions