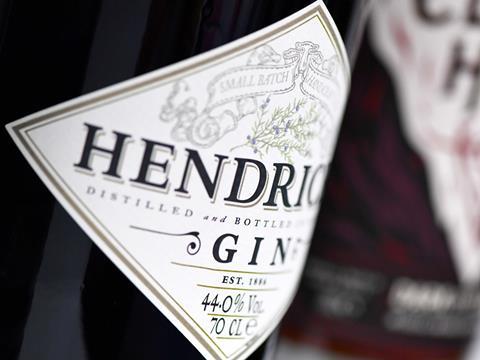 Renan Joel, Managing Director of Packaging at Easyfairs, argues that a drink's taste will linger much more pleasurably on the palate when its packaging hits the spot, and how premium offers an aspirational and attainable outlet, in our latest comment article.
Premiumisation. After you've tried saying that mouthful, you should know we're now seeing the shift towards more premium brands across various categories in the alcoholic beverage sector.
You only need to look at the top launches over the past 12 months, as premiumisation, a solid NPD pipeline, and interesting flavour variants continue to drive consumer interest.
The cost of living impacts most households, and yet premiumisation is rising. But remember, not everything that makes sense works, and not everything that works makes sense.
Look at the top marketing stories now, and there's one commonality. The cost of living is affecting many people, yet lots of big brands are powering ahead and growing. How are they doing it?
Investing in brand, customer loyalty, and premiumisation is in. Discounting and chasing short-term sales are out.
Message on a bottle
The drinks industry has taken hit after hit over the past two years including a global pandemic, the rising costs of raw materials, supply chain disruptions and energy price hikes. Consumers are changing too, increasingly seeking sustainability, smart drinking, low or non-alcoholic products, and healthier ingredients, all of which have taken their toll on the sector.
While some brands opted to do nothing and tough it out, others optimised for profit, cut overheads, and reduced service to survive. But the more successful brands have marketed aggressively, made their product premium, and found clients willing to pay the right price.
Premiumisation continues to change the way we drink, and the way we drink is changing the demand for the kinds of drinks produced. It's quite simple to understand: premiumisation is "the action or process of attempting to make a brand or product appeal to consumers by emphasising its superior quality and exclusivity". It's about consumers feeding their narrative until it becomes the truth.
Love or hate them, brands infiltrate even the most mundane aspects of life. Brands can provide an outlet for new ideas and artistic expression, playing an integral role in how people forge their identities.
Every day people make hundreds of choices. Which shampoo? How much to spend on a bottle of wine? Whether to cancel a subscription?
These choices might appear freely, but psychologists have shown that subtle changes in how products are positioned, promoted, and marketed can radically alter how customers behave.
Richard Shotton, the author of The Choice Factory, stated at the Innovate 2.0 Virtual Conference that a huge body of work suggests what we experience in terms of taste is what we expect to experience. Setting positive expectations for people regarding taste will lead them to perceive the flavour better than if no pre-setting was conducted.
A caveat here: investing in branding and packaging without considering better-tasting ingredients and formulas doesn't guarantee success.
Packaging and production can be complex due to the huge range of options available, from glass and plastic to metal, paperboard and new sustainable multi-material solutions. Before deciding on packaging, you need to understand your market and where and when a drink will be enjoyed.
Building a brand takes time
Premiumisation can help packaging visually disrupt and has been making a splash in the drinks industry for the last decade. Packaging and bottle design must reinforce the premium experience.
When consumers are told how good or how popular a product is among a certain demographic or regionality, their perception of the quality of that product is positively influenced, regardless of the claim's veracity.
The alcohol industry has seen consumer demand trend toward more premium products, with consumers opting for quality over quantity. Combine that with an imperative nod to sustainability, with 50% of all supermarket packaging impacts coming from beer, wine, spirits, non-alcoholic drinks, dairy and sauces (33% - alcoholic and non-alcoholic beverages), and there is plenty to think about.
Increasingly, a product isn't just about what people consume. It's also the packaging and the route it takes to get there.
Consumers rarely make decisions based purely on rationality or logic, partly due to the number of decisions today's consumers must make; they are susceptible to decision bias. They look at a product, and its packaging says something to them. Consumers want quality to feel special when they purchase a drink, so its packaging must be eye-catching and inviting, and it's critical for brand recognition.
In this way, just as pawns are integral to a game of chess, packaging can be your strategic prize fighter.
So, while luxury is considered expensive, exclusive, and high quality, a premium drink is considered the highest quality, excellent design, and long-lasting.
And as consumers seek to explore opportunities in reward and small indulgence against a backdrop of the cost of living – premium offers an aspirational and attainable outlet.
Learn more about London Packaging Week, which will be taking place on the 21st and 22nd of September at Excel London, by clicking here. Also, to learn more about the themes that have been explored in this article, you can purchase a ticket for PLD (Packaging of Premium & Luxury Drinks) – which forms part of the wider London Packaging Week.
If you liked this article, you might also enjoy:
McDonald's Director of Sustainability in Europe on the company's approach to packaging sustainability
McKinsey on whether or not on-pack sustainability claims affect consumer spending
Perspectives from industry-leading experts on the EU's Packaging and Packaging Waste Directive revisions
A deep dive into the most important packaging sustainability trends and solutions