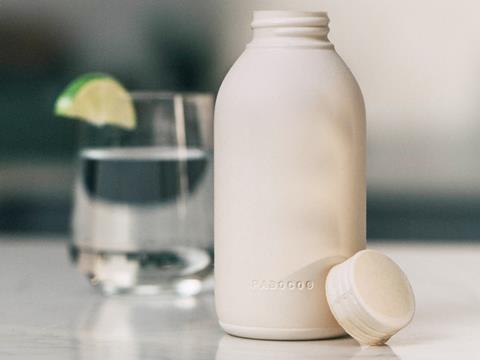 Paboco's Paper Bottle, featuring a paper outer shell with a thin plastic barrier inside, has been trialled by companies including Carlsberg, Coca-Cola, and Absolut. We spoke to Paboco about being finalists in the 'Renewable Materials' category of our 2022 Sustainability Awards.
You're a finalist in the Sustainability Awards 2022. Congratulations! To start off, could you summarise your entry, the Paboco Paper Bottle, in less than 50 words?
We are changing the bottle industry for good! Paboco is an innovation community united to create a fully bio-based and recyclable paper bottle at scale. We have the opportunity to impact people's choice of sustainable packaging and spark an everyday sustainable movement.
Why do you think the judges were impressed with your entry? Tell us about what is innovative about your project and/or about its impact on packaging sustainability.
The paper bottle is such a tangible sustainability initiative since one understands directly that it will have a positive impact on the environment and that is why we think it is so engaging. The future is in need of renewable and circular solutions.
Transforming wood fibres into paper bottles is a process that has required many passionate hearts and engineering hours. Also, it is a very complex innovation journey; it is an industry shift project. We are challenging conventional packaging systems that for decades have built up seamless value chains.
By changing the raw material we impact every step in that value chain. That is why we need to collaborate cross-industry to even have the right conditions to succeed. This complexity is what makes it so innovative.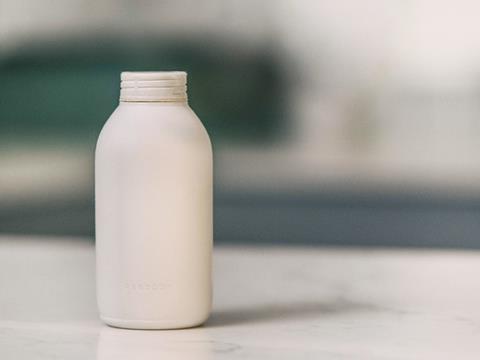 How has your innovation/initiative been received?
We have gained huge positive global attention throughout the years. It all started when Carlsberg, in 2015, announced that they were taking on this innovation challenge with us. The open innovation approach has enabled other partners to discover our mission and to join in and support the development. Consumers find our paper bottle a natural evolution which we interpret as being ready to be embraced.
You're shortlisted for the Renewable Materials category. What do you see as the key demands, challenges and opportunities in relation to renewable materials in packaging?
In terms of key demands, responsible sourcing is absolutely mandatory. We can ensure active and responsible forestry through FSC certification. Although trees are harvested, with the FSC certification there is no net loss of forest over time. Thanks to continuous replanting, there are more trees growing in the Nordic region today than 100 years ago. For every tree harvested two to three are planted and allowed to grow to an optimal size while capturing CO2. Active and responsible forestry therefore play a key role in combatting climate change.
The main challenges Paboco has is to get to a significant scale to make a difference. Both in terms of production capacity but also in terms of a market acceptable price. We are also dependent on the development and evolutions for renewable barrier materials and to ensure recyclers can fully recycle the paper bottle so the fibres can be used again.
The winners of this Sustainability Awards category will be announced at a dinner taking place at the Sustainable Packaging Summit in Lisbon on 13th-14th September 2022. To attend the ceremony, register here.