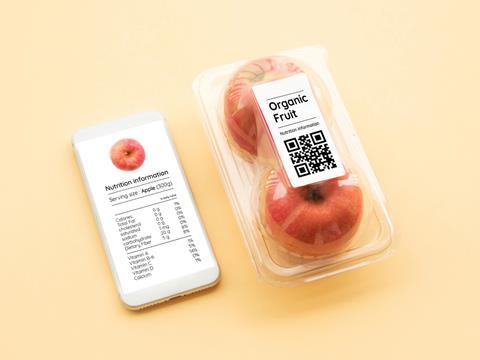 In our latest comment piece, Andrew Manly, AIPIA's communications director, looks into one of the biggest issues for companies that are considering using smart packaging: cost vs value.
At a recent meeting of stakeholders in the smart packaging community, from technology providers to Brand Owners, one of the latter posed an interesting challenge for the sector. He said many Brands still see this technology as a cost, not a value adder.
Yet there are bucket loads of application use cases out there which prove the value of active and intelligent packaging. This can be as straightforward as better inventory management (now a given for the apparel sector) through to campaigns that increase consumer engagement – and sales - for food and beverages, using something as impactful as Augmented Reality, to name only one method.
One problem was clearly identified in the Accenture/AIPIA report published last month: cross-departmental communication in big companies, particularly CPG Brands, is poor and sometimes non-existent.
There are also many tiers of management to get through to anything approved. So if one department head sees this new tech as a cost and the other as a value, it tends to get stuck in the decision-making system.
Ironically smart packaging can produce data that can unlock this system of 'silos' as the information captured, either in the supply chain or at the transactional stage with the consumer, can provide excellent insights into the workings of both.
Sharing data between production, design, logistics and marketing would seem to be a logical thing to do. But l recall in my days on the machinery side of processing and packaging that designers would regularly come up with a new package format for either an NPD project or a rebrand which was impossible to produce at scale, or so expensive it was impractical. Obviously, some things are hard to change…
We live in a brave new digital world where such communication exchanges are much easier to perform. The smart packaging sector is well aware that collecting valuable data is one thing, what you do with it is quite another. But these terms, Internet of Things, Internet of Packaging, Digital Twins, Blockchain and Big Data are not just meaningless gobbledegook. Indeed they can offer routes to understanding almost every aspect of a product's life.
For the Brand Owners, smart packaging offers a clear and unequivocal path to building a closer relationship with its customers. They really do want to know if what they are buying is authentic, what ingredients have been used, if it's still safe to consume, or what benefits can be derived from being loyal to a particular brand.
On so many other levels such as food safety, medical compliance, tracking & tracing or just being entertained and inspired by the product, smart packaging adds real value. If it's got to be 'on trend' then even information on how to recycle the pack can be included.
I was most heartened by a comment from another major Brand Owner at a recent webinar l attended, on the sustainable aspects of smart packaging. He said he expects, in less than a decade, that products on supermarket shelves will be 'screaming for attention' via our smartphone from intelligent features on the pack.
Here is a company that has understood the value of smart packaging and is planning ahead. I hope many more Brands and retailers are in the same zone. As l said to my wine bottle with an NFC tag on it, still sitting forlornly unscanned on the shelf in my local supermarket: Your time will come!
This article was created in collaboration with AIPIA (the Active and Intelligent Packaging Industry Association). Packaging Europe and AIPIA are joining forces to bring news and commentary about the active and intelligent packaging landscape to a larger audience. To learn more about this partnership, click here.