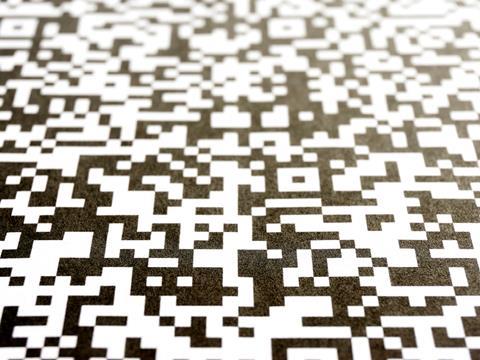 DENSO, which is part of the Toyota Group, has developed a new QR Code. The rectangular Micro QR Code, or rMQR Code for short, can be printed in long, narrow spaces.
These spaces are commonly found in margins. Hence, the new QR Code contributes to information management in small spaces with limited height dimension, according to the company.
Further development of the QR Code technology has made it possible to create the rMQR Code, which is easy to read, while being a rectangular shape instead of the typical square one. While the shape of the rMQR Code is new, it retains the same outstanding scan speed and data capacity characteristics of a common QR Code, says Denso. In fact, the rMQR Code stores up to 361 numeric characters, 219 alphanumeric characters or 92 kanji characters.
The rMQR Code contributes to the efficient management and use of information and resources in a wide range of industries, including manufacturing, it claims. Additionally the it is ISO certified and can be used freely and easily by all users worldwide.
DENSO WAVE first developed the QR Code back in 1994. As it is in the public domain, the QR Code has become the global standard and is used in a variety of different fields.
With the addition of the new QR Code model, DENSO believes it makes it possible to use extremely small spaces that had previously been difficult to reach. The possibilities range from product traceability in factories and supply chains to products and printed matters that place emphasis on design.
By replacing barcodes with rMQR Codes, the characters or pictures that a company wants to show can be enlarged. In addition, more information can be conveyed.
This article was created in collaboration with AIPIA (the Active and Intelligent Packaging Industry Association). Packaging Europe and AIPIA are joining forces to bring news and commentary about the active and intelligent packaging landscape to a larger audience. To learn more about this partnership, click here.