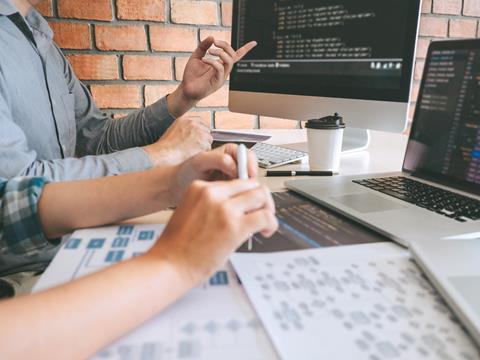 Esko has launched a new cloud-based software solution that combines project management with digital proofing and DAM in hopes of enabling small-to-medium-sized consumer brands to swiftly and efficiently bring their packaging to the omnichannel market.
The Mox tool is expected to enable collaboration between internal and external contributors, ensuring that the correct and relevant information is shared amongst a team before a product is launched. Standardised workflow templates can be configured and built through Mox, and it allows companies to manage their employees' access to projects and assets, including fast external sharing.
It also allows real-time feedback, revision, and approval before content is distributed with automated notifications, Ekso says. Such content can be tagged and organised, leveraging metadata with 100 GB of storage per user; and contributors can view it for proofing with deep zoom, visual comparisons, ink type and density, and font usage for various file formats.
Adrian Fernandez, general manager of Mox, explained: "Combining project management with digital proofing and DAM in one simple solution enables small teams and growing businesses to increase their speed and simplify their go-to-market processes.
"With Mox, we are leveraging the many years of Esko's experience with top consumer product companies and their ecosystems. We have been able to use that to develop a new best-practice software tailored to the needs and budget of growing consumer brands, helping them increase productivity, reduce costs, and save time in their packaging and content creation process.
"We developed Mox as a collaborative, scalable solution for marketers, packaging and project managers, creatives, and all internal and external stakeholders who participate in creating and distributing product packaging and content. Many businesses and brand teams are still relying on emails with file attachments, spreadsheets, and shared drives for workflow management and collaboration. In today's omnichannel environment, this is simply no longer fit for purpose.
"Mox delivers real-time project and task visibility, improves collaboration, and helps accelerate speed to market. It provides the tools you need to take control and scale your brand. With Mox, small businesses and growing brand teams can now get to market faster, overcoming the challenges of demand for ever-changing SKUs in a fast-paced, omnichannel market – and all while safeguarding their brand consistency."
Packhelp previously argued the case for supply chain management software solutions via its Packhelp Pro tool, with its collection of data expected to allow packaging providers to control their service quality and the effectiveness of their suppliers.
Digitalisation was also named by SCALA's executive director Phil Reuben as an effective means of adapting to the various social and political situations disrupting European supply chains.