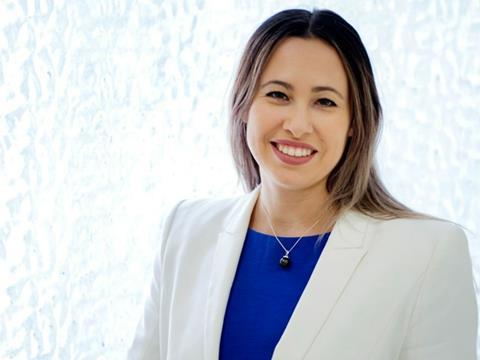 Following the signing of the free trade agreement between Australia and the UK at the end of last year, we spoke to Ana Nishnianidze, Austrade's Trade Commissioner for the UK and Ireland, about packaging trends in Australia, sustainability efforts (including the Australian Packaging Covenant Organisation) and the potential effects of the agreement on the industry.
What are the latest packaging trends that you've noticed in Australia?
In Australia, we're in a unique position, located far from the rest of the world, we also have a warmer climate and we've got a strong focus on biodiversity because the lands mean so much to our farmers, and we rely on them so significantly.
Particularly from a packaging perspective, a couple of trends which would be consistent with Europe is how [Australian companies] can maintain the quality of the products, how can they reduce wastage through various innovative packaging solutions, how can they make products lighter and use more recyclable materials.
Another consideration is how packaging can enable them to transport products, for example by sea instead or air freight, or make the products lighter so the transport carbon footprint is reduced.
For more specific examples, one of our seafood suppliers, Clean Seas, supply Australian kingfish and they use this SensoryFresh nitrogen freezing technology. As soon as the fish is caught, produced and goes into the packaging, they use this technology to freeze it, which means it can keep its quality for much longer, it keeps its unique taste and it can travel the distance all the way from Australia to Europe for example, without the product going off and it can stay on the shelf for longer as well.
Another example would be Australian wineries, looking at bottling in plastic bottles as well as cans […] I've certainly seen our wine producers like Taylors wine and Accolade produce wine in plastic bottles that looks incredible - you wouldn't even think that it wasn't a glass bottle. The way the bottle is designed also reduces the space that's required so you can fit more bottles in a shipment.
Similarly, cans are cheaper to manufacture, they're quicker to chill so they require less energy, they're lighter to transport and more recyclable. We are seeing some fantastic Australian premium wines, produced in cans. Maybe in the past we've been used to drinking wine out of cans that might have been lower quality, here we're talking the premium quality wines but packaged in a can, for all those various environmental reasons.
Small Things Wine are the ones doing the cans and […] the branding is contemporary and fun. It's obviously sustainable and better for the environment, but it's also a cool product to interact with as well.
Also, a factor there is managing waste. Often you open a bottle of wine, you have a glass and then it can probably last you another day or two before it goes off, whereas a can is the equivalent of one glass - if you want another one you open another can.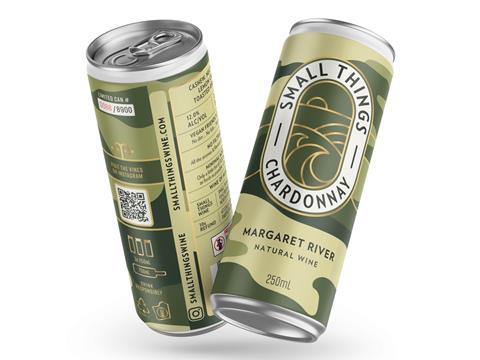 In terms of sustainability requirements for packaging, things like recyclability and using recycled content, is the landscape similar or different to the UK?
It's very similar, so for example we in Australia have signed up to the same pact as UK and Europe have, which is basically achieving 100% of plastics being reusable, recyclable and compostable by 2025 – and then 70% of plastic packaging being recycled or composted by 2025.
One area that we're very proud of - and I guess a little bit ahead of the UK and European standards and requirements - is that we have more ambitious goals around having a target of having average recycling content included in packaging, and its 50% by 2025. I think the UK and European standards at the moment are 30%, so we're looking at a little bit higher.
We work with the company Capilano Honey and they launched their new packaging about 2 months ago, and it's 45% less plastic, they're looking to make it fully recyclable by 2025. They are working very closely with the Australian government and various standards organisations to achieve that and lead the way.
On that topic, what role does regulation play in packaging in Australia, and how does that drive innovation?
Regulation, whether it's in Australia or somewhere else, is quite important from the perspective of reinforcing the right behaviours and practices and driving companies to look at how they can achieve the targets that have been set.
In Australia, our government have announced very clear emissions reduction targets by 2030, as well as reaching net zero by 2050, but it's not just at the government level; various industry groups have been setting their own targets as well, before the government set the overarching targets.
Our red meat industry set a target of being carbon neutral by 2030, our wine industry set a target of being carbon neutral for Scope 1 and 2 by 2035, so all that drives the producers and the suppliers to think about: How do we achieve those targets? What do I have to do, what do we need to change?
Packaging is an important element of that. In order to reach those targets, we do need to think about using new recyclable products, we do need to think about packaging in a way that reduces energy use and helps transport products at a lower cost and in a more sustainable way.
Would you be able to tell me a little more about the work that APCO (the Australian Packaging Covenant Organisation) does?
Of course. They're a not-for-profit organisation working with Australian industry and Australian government to see how we can develop more of a circular economy for packaging in Australia.
Particularly, they consult with the industry to understand where the challenges and opportunities are, engage with Australian research institutions and universities to generate research into this area, see what research is possible – and then work very closely with companies to help pilot some of those innovations.
I've mentioned Capilano, the honey producers – they work very closely with APCO and they've developed this packaging that uses 45% less plastic, and that's been piloted and a lot of consultation and research in partnership with APCO to achieve that – and also wastage, because it's not just about using less plastic and being more recyclable; they also design it in a way that gets the most product out of the bottle.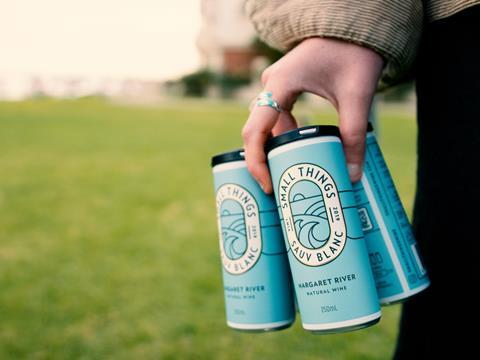 In view of the free trade agreement, how do you think packaging might be able to help to overcome the challenge of having to transport products long distances, for example from Australia to the UK?
The free trade agreement will open up opportunities for Australian products into the UK. We're not really looking to compete with the UK or Europe, more looking at where Australia has our premium quality different products that are not currently available in the UK and Europe, and therefore we can introduce them to this market.
We often talk about Australian products being high quality, fresh with minimal processing involved, so then the question arises: how can we introduce those products into the UK market when they have to travel the distance?
The other consideration will be the distance - how will the products travel from Australia to UK and Europe, and how can packaging help manage that in a better way.
Whether it's using packaging to enable products to travel via sea freight versus air freight, and/or using packaging to be able to fit more product when it's being transported, you're transporting high qualities, making products lighter through the packaging to manage the distance challenges.
If our packaging is really leading the way and we can demonstrate to consumers that it is produced [and] packaged in a more sustainable way, we are managing the distance issues through strategies, then we might be able to compete with other countries around the world across Asia, America, and demonstrate how Australian products bring better value, and are produced in a more responsible way.
The agreement mentions eliminating tariffs on products, for example Australian wine which you mentioned earlier, fruits and vegetables and processed foods - how do you think that will affect the Australian packaging industry?
The elimination of tariffs means more Australian products will have access, so we will need to almost accelerate innovation in packaging to see how we can actually get that product to the UK and Europe in a more sustainable way.
Another important element of the free trade agreement is the environmental chapter and that provides strong commitments from an Australian side, in terms of working with the UK to address various environmental challenges.
Traceability will become more and more important - traceability programs that can clearly demonstrate to the consumer how the product was sourced, how it was packaged, how it travelled, and how it ended up on the shelf or on the plate.
For example, we've got programs tracking an Aussie prawn! From the moment it's caught to the moment it lands on the plate. Our honey producers also use traceability all the way through their process, people can view their beekeeping profiles and be reassured that it was sourced and packaged responsibly.
Do you think being able to trace the whole cycle of the product and being able to review the data, what developments are happening, what improvements could be made – do you think that will be important going forwards?
Absolutely, I think it will be incredibly important and critical. Like you said, if we want to innovate and improve our packaging practices, we need data to tell us how things work, how things progress during that whole transportation cycle and where there are areas where those improvements can be made.
Our avocado suppliers Avolution have traceability technology, where there's a chip that travels in the pack of avocados all the way through, and it's basically collecting the data as it travels on what conditions those avocados were in and what temperature they were in.
When the avocados arrive at the destination it helps to identify which ones are ripe and which ones are ready to be sold and eaten, versus the ones that could still have a bit more lifespan.
It also provides important intelligence to suppliers, in terms of what could have gone better throughout that whole process – are there packaging improvements that could have been made to keep those avocados out of various conditions they were impacted by, or could something have been improved along the travel route. So that data will be incredibly valuable.