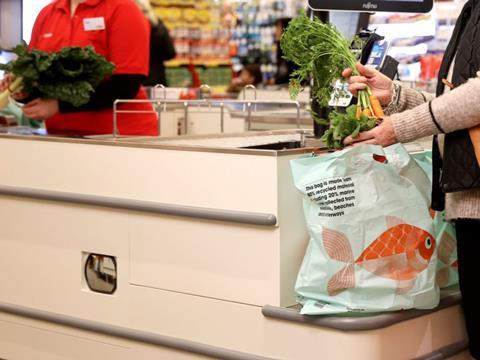 Shortlisted in the 'Best Practice' category of the Sustainability Awards 2022, Australian retailer Coles' Sustainable Packaging Data Project gathers information about packaging recyclability from the company's suppliers to facilitate the reduction or elimination of what it identifies as "problematic packaging". We spoke to the company to find out more about the collaborative solution.
You're a finalist in the Sustainability Awards 2022. Congratulations! To start off, could you summarise your entry in fewer than 50 words? '
The Coles Sustainable Packaging Data Project was established by Coles in collaboration with our partners to support the industry towards Australia's 2025 National Packaging Targets. We worked closely with our suppliers, MSAC Solutions, PREP Design and the Australian Packaging Covenant Organisation (APCO) to gather detailed packaging information from Coles Own Brand suppliers to assess its recyclability in Australia.
Why do you think the judges were impressed with your entry? Tell us about what is innovative about your project and/or about its impact on packaging sustainability.
Determining the recyclability of packaging isn't always easy. In order to transition all Own Brand packaging to 100% recyclable, reusable or compostable by 2025, Coles identified the need to gain visibility of each material used across its primary, secondary and tertiary packaging.
In early 2020, Coles established a project in collaboration with MSAC Solutions, PREP Design and APCO, to gather detailed primary packaging information from Coles Own Brand suppliers which could then be assessed for recyclability in the Packaging Recyclability Evaluation Portal (PREP Tool). The PREP Tool is a design tool used by over 800 businesses that simulates the journey of used packaging items once collected to evaluate their recyclability in Australia and New Zealand.
The size and scale of Coles' Own Brand supplier base meant that more than 1,000 production sites were contacted, and more than 2,400 PREP reports were completed, covering an estimated 6,300+ SKUs and 12,000+ primary packaging components. This data has been assured by EY and enables us to identify, reduce, or eliminate unnecessary and problematic packaging from our network.
How has your innovation/initiative been received thus far?
Through this project, Coles engaged suppliers across all its Own Brand product categories and brought attention to the importance of packaging sustainability and the circular economy, while also raising awareness of the PREP Tool throughout its vast supplier base.
The outcomes of the Project to date have provided a clear list of non-recyclable primary packaging formats for Coles to target in our progress towards 100% recyclable, reusable or compostable packaging by 2025. Coles is developing detailed action plans with its product and packaging suppliers to phase out non-recyclable packaging. We have also been engaged by suppliers and other bodies to share our learnings at industry roundtables and events, supporting action to solve and reduce packaging challenges across value chains broader than our own.
The project has also been recognised by APCO with Coles awarded the 'Our Packaging Future Award for Packaging Sustainability Education (Industry)'.
You're shortlisted for the Best Practice category. What do you see as the key demands, challenges and opportunities in relation to sustainability best practice in packaging?
We know that packaging, including plastic packaging, plays a key role in protecting products during transport, extending product life, keeping food safe and reducing food waste.
As a retailer, we have a broad supply base and a variety of packaging formats that need to be fit-for-purpose to meet customer expectations. One of the biggest challenges we have is access to detailed packaging specification information and how to address the differing levels of understanding in regards to the nuances of packaging recyclability. Understanding your baseline is an important foundation to drive awareness and ignite a willingness to improve - whether through optimisation of packaging, reduction, recyclability or increasing recycled content.
Furthermore, this Project has enabled us to identify where to target education and awareness in relation to packaging, and bring in dedicated resources, including people, tools and education webinars, to support our suppliers. This has also supported us to accelerate the application of the Australasian Recycling Label (ARL) across our Own Brand packaging, helping our customers to recycle their packaging correctly. We're excited to continue to work together with our supplier partners, government and industry to accelerate packaging sustainability and the transition to a circular economy in Australia.
The winners of this Sustainability Awards category will be announced at a dinner taking place at the Sustainable Packaging Summit in Lisbon on 13th-14th September 2022. To attend the ceremony, register here.