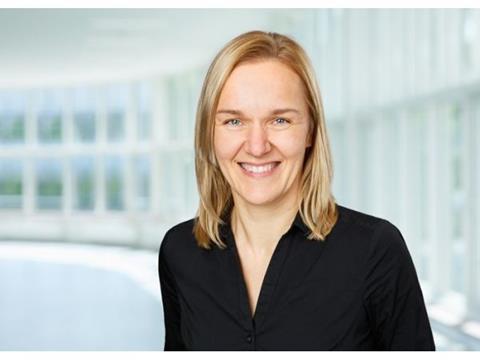 FRUIT LOGISTICA covers every sector of the fresh produce business and aims to provide a complete picture of the latest innovations, products and services at every link in the international supply chain.
Elisabeth Skoda speaks to the event's senior product manager Madlen Miserius to find out about industry trends and what to expect at the event which runs from February 6 to 8, 2019 in Berlin.
What are the key industry trends you have observed in the past year?
The fact that the number of FRUIT LOGISTICA exhibitors offering packaging solutions is increasing each year underscores the importance of packaging in the fresh produce business. Packaging is not an end in itself. But we need packaging to collect, transport, store and protect fresh produce from harmful influences. In recent years, we have seen a growing focus on the environmental impact of production processes. I highly recommend a look at our Spotlight available on our website. This publication highlights the premieres of several innovative and eco-sustainable packaging solutions at FRUIT LOGISTICA 2019.
What are the specific challenges for fresh fruit packaging in terms of logistics?
The Logistics Hub, a three-day series of events presented at FRUIT LOGISTICA 2019, is where producers, exporters and traders can find the information they need to take the right logistic decisions when it comes to transporting their goods. The different sessions address ten current issues relating to the logistics chain. Today's supply chains are becoming longer and more complicated – and sometimes span several continents. The right choice of logistic services can determine whether or not a fresh produce consignment can be sold. Fresh produce can be shipped by sea, air, road, or in some cases, by rail. It is important to ensure that the delivery process and the packaging of fresh produce on its way from farm to point of sale is adapted to the respective mode of transport.
Do you anticipate growth in online retail for fresh fruit and vegetables and fresh produce in general?
Can packaging help to facilitate this? Most definitely! All the indicators point to significant growth in the online share of the fruit and vegetable market over the next ten to fifteen years with a global increase of around seven per cent by 2030. The FRUIT LOGISTICA Trend Report 2018 outlines the role packaging will play in online retail. Although some online retailers plan to supply bulk produce without individual packaging, we generally expect to see more packaging of individual units. This will enable online sales channels to ensure transport space is used efficiently as a means of reducing overall shipping costs. Packaging not only needs to be leak-proof (for convenience and hygiene purposes) and include machine-readable labels. It should also protect against contamination, so that fresh produce can be transported together with FMCGs in the same consignment. In this context, fresh fruit and vegetable packaging will increasingly be expected to support eco-sustainability, for example, by extending shelf life and using more eco-friendly materials. Growers will either need to expand their in-house packaging capabilities and processes, or enter into partnerships with service providers. We already see the packaging industry ramping up its production capacity for producers – and this trend is likely to continue as online sales increase.
How do companies deal with the "last mile" challenge?
We are staging two events that focus on the last mile. In the Fresh Produce Forum, Dr. Volker Lange, Head of Packaging and Trade Logistics at the Fraunhofer Institute for Material Flow and Logistics, is presenting solutions for last mile delivery in the e-commerce sector. In the Logistics Hub, Andy Connell, Director of A-Bar-C Services, will be offering advice on "How to avoid disappointment during the last mile" with a focus on the question: "Who should be the custodian of the cold chain?"