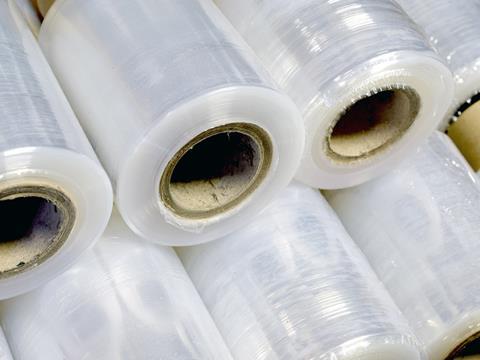 A new Quality Recycling Process (QRP) for flexible packaging from CEFLEX and its stakeholders reportedly shows that high-value applications for recycled polymers from a mechanical recycling process are viable.
CEFLEX says the breakthrough process has been developed in its Sustainable End Markets workstream. "We have reached a milestone through the power of value chain collaboration and expertise in waste management of flexible packaging," comments Dana Mosora, workstream lead.
"Our trials have shown good yields and delivered recyclate quality suitable for replacing virgin polymer grades in a number of demanding film and flexible packaging applications."
The CEFLEX stakeholder team set out to deliver commercial quantities of polyethylene (PE) and polypropylene (PP) film quality recyclates for a range of non-food flexible packaging markets not currently open to household collected post-consumer flexible recyclates.
The CEFLEX workstream is now planning industrial trials to underpin the business case for investment in infrastructure which can leverage the QRP into a mainstream solution.
A new ebooklet explores and profiles the process from several perspectives and gives insights from participants in the dedicated action team, which has tested its potential.
Gareth Callan, PepsiCo's sustainability packaging manager, R&D, gave a brand owner perspective, saying: "A circular future for flexible packaging is only achievable through collaboration across industries and that's what the Quality Recycling Process is enabling.
Sorting and reprocessing lie at the heart of the challenge. We need new technology that unlocks value at scale so that recycling of flexible packaging can become more economically feasible."
Berry Bellert of Dutch environmental company Atterro, added: "It is not a matter if we can, it is more a matter of justifying the investment to do it. We have to realise that sorting flexibles is much more complex than sorting rigid packaging but it can be done!"
He praised CEFLEX's Sustainable End Markets workstream as it has already proved that, technically, it is possible to recycle PP film into non-food film applications - a good start in terms of building the business case for investment.