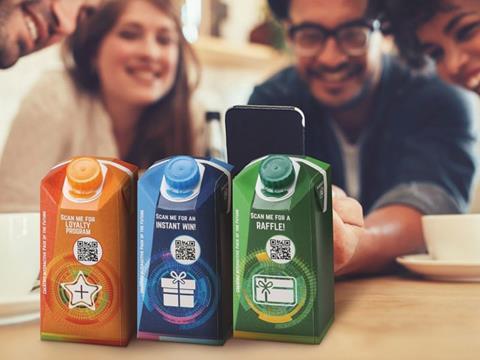 A cooperation between Schreiner MediPharm and Applied DNA Sciences harnesses the potential of DNA to offer a new forensic authentication feature for pharmaceutical labels. DNA markers are deemed to be impossible to counterfeit and are recognized as forensic authentication evidence in courts of law. SigNature® DNA is a high-security feature based on DNA markers.
DNA molecular tags belong to the category of covert authentication features. They are based on uniquely modified, encrypted DNA sequences. Various multi-level methods to verify the covert authentication feature along the supply chain are available to informed experts: Beacon® technology, for instance, enables fast, reliable on-site verification by means of a decryptant liquid and a UV lamp. Specialized mobile devices may be used to authenticate the SigNature® DNA molecular tags as well. An extensive, forensic DNA analysis by a laboratory provides results that qualify as admissible evidence in courts of law.
Using conventional printing techniques, Schreiner MediPharm says it is able to flexibly and invisibly integrates this high-security technology from Applied DNA Sciences into existing label designs.
Prolonging shelf life and eliminating odours
SIAD, an Italian chemical group, has developed a solution to address the issue of unpleasant odours in fresh food packaging which sometimes occur even if there is nothing wrong with the food.
Aroma+ is set to solve the issue that can occur due to volatile and organic compounds of the food without changing the taste of the actual food product. A university study explored the benefits with regards to sensory and microbiological properties for sausages.
"We use natural aromas on a liquid base that we combine with the appropriate gas mixture for the MAP of the food. Rosemary aroma was used within the sausage packaging to address the issue of browning and smells of rancid fat and blood. Using the rosemary aroma with antioxidant properties, the original colour was retained until the end of the shelf life, and fat oxidation was reduced," explains Rhoman Rossi, a member of SIAD's marketing team.
Aroma+ was also tested for other fresh foods, such as fresh pasta and chicken, and the results showed a reduction in unpleasant odours until the end of shelf life.