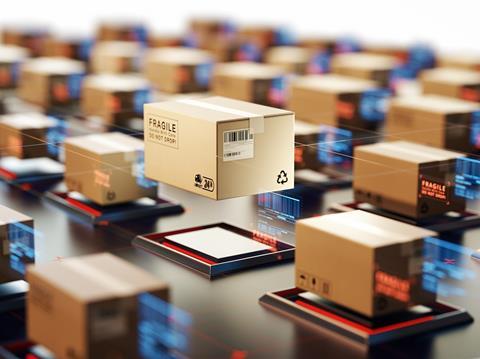 M&H's new Postal Pack range addresses this demand for a range of solid and liquid products. Ideal for mail order, the pack is available with varying neck and closure specifications to fit different product requirements. The standard solid dose variants are available in 150ml, 200ml, and 320ml, which the standard liquid option complementing the range at 300ml.
M&H's foil sealed, tamper-evident closure and retained wadding, ensures that freshness and security is guaranteed for each delivery.
Due to the growth of e-commerce luxury brands have increased their digital presence which means that more rigid boxes are delivered directly to the consumer's door. There the boxes can create a memorable impression through a 'surprising' unboxing experience. As significant as it is to create emotions towards the brand, it is also important to ensure that the box protects the content all the way to the consumer, and still conveys the brand message.
The industry is already deep in the sea of change for sustainable solutions within the retail sphere, however the rise in e-commerce and the need to tackle packaging waste in this sector is crucial over the next few years. Now is the time for a paradigm shift: prevention rather than cure for how we package the future buying habits of consumers.