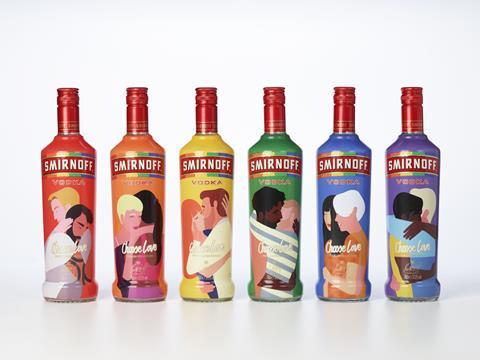 The direct-to-consumer catalyst
An association between digital printing and the broader digital transformation of manufacturing was made above. Of course, with online retail we can see this in the context of a wider digital transformation of our culture and commerce. The irresistible rise of e-commerce is sure to be the ultimate catalyst for growth in digitally printed packaging. In the first place, the online brand or vendor has a much more personal relationship with me than the traditional shopper in a conventional supermarket. It's a one-on-one communication. The brand knows who I am, where I am, what I like. It is going to deliver a product, possibly tailored to my needs, directly to me.
As a direct-to-consumer brand of a different sort (and on a very different scale) to the FMCG giants, Packaging Europe recently conducted a customisation experiment of our own. We distributed our January magazine in corrugated sleeves featuring 20 localised designs and printed on a HP PageWide C500 press. The #unboxingEurope campaign got a warm response from our readers – 'love' that came from the ability to leverage individual subscriber data. Knowing our readers' location enabled us to give each one not just a nice surprise, but a personally meaningful one.
The same dynamic applies to the new and emerging supply chains based around personalised consumption, and served by emerging direct-to-consumer, on-demand or subscription models. In this ecosystem relevant communication that reflects the consumer's needs and identity are likely to distinguish the most successful brands. Late-stage customisation, at least in higher value goods, will surely become the norm.
Meanwhile, successive advances in technology are cumulatively eroding all those barriers to adoption. We're going to see improved quality, higher speeds, lower costs, more viable market entry points, more seamless integration, developments in design tools such as algorithmically generated iterative engines… All this innovation will be on show at drupa 2020 – and I can't wait to see it.