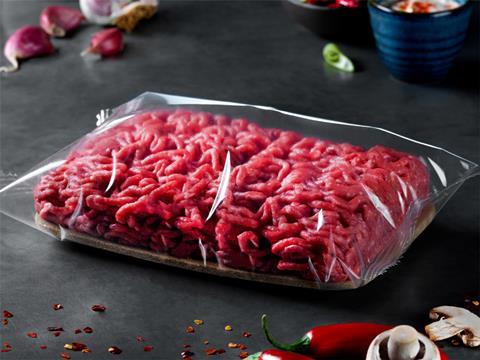 Klöckner Pentaplast, a global manufacturer of plastic films and high-barrier protective packaging, has set out an overarching aim for the business – 'Investing in Better'. By achieving concrete targets related to this aim, kp hopes to lower its environmental footprint, improve the lives and careers of its employees, and make a positive impact on communities.
We spoke with Ben Elkington, Marketing Director for Global Trays at kp, to learn more about this initiative – and how it relates to the products the company will be demonstrating and launching at interpack.
Simply put: what does 'Investing in Better' mean to kp? How is it reflected both in overall goals and on a day-to-day basis?
We are investing our time, focus and energy in becoming a better, more sustainable business.
kp's purpose is to deliver the sustainable protection of everyday needs. It means we incorporate sustainability into everything we do.
Our broad and ambitious sustainability strategy drives us to design new, recyclable products and to close the loop by using more recycled material in their production.
We are also focusing on becoming more efficient, cutting carbon emissions, and helping our customers and end-consumers play their part. Working with others to make our industry more sustainable is critical, as is making sure our people are safe, mutually respected and engaged as they help us do better.
Our sustainability strategy, 'Investing in Better', comprises three clear objectives and ten specific targets:
Objective 1: Close the loop
Many of our Food Packaging products already contain 100% PCR and have done for some time.
By 2025, at least 30% of the post-consumer recycled material in our packaging will come from our kp Tray2Tray® initiative and 100% of our packaging will be recyclable.
Objective 2: Work Smarter
With the aim of using less energy, we will increase energy efficiency by 17% against a 2019 baseline by the end of 2025, we will reduce Scope 1 and 2 emissions by 50%, and by 2030, Scope 3 emissions by 20% per tonne of raw materials, against a 2019 baseline.
Objective 3: Act Responsibly
In the future, we will do even more to keep our people engaged, while we become a safer and more diverse company.
By the end of 2025, we will reduce our lost-time accident rate to zero, the percentage of women at management levels at kp will exceed 30%, and our employee engagement score will improve to over 80%.
100% of kp plants will complete at least one impactful community project annually, doubling that by the end of 2025.
I'd now like to drill down into the concept as it relates to different sustainability themes. What does 'Investing in Better' mean to kp in terms of recycled content and Circularity in general?
We have been using post-consumer recycled PET for nearly two decades to produce high-quality products that meet global safety standards and consumer expectations. We are maximising the recycled content across our product lines – replacing recycled content from bottles with recycled content from trays is at the heart of – our kp Tray2Tray® programme.
50% of PET used in Europe is recycled – most of it coming from plastic bottles. 30% (500k tonnes) of the total available recycled PET goes into food packaging trays. And virtually nothing is recovered from used trays. That means 500k tonnes of tray PET is wasted per year! After three years of research, we have developed a solution.
Our kp Tray2Tray® technology creates a closed loop for trays. Our work with the entire value chain is helping to generate demand and ensure a constant supply, the success of which depends on suppliers providing kp with adequate quality tray flake, on recyclers maintaining their investment in tray recycling, and on customer demand at the right scale. Thanks to the kp Tray2Tray® programme, our plastic trays and rigid films can now come back time and again as safe, protective, fully recyclable food packaging trays, in a fully closed loop.
Tray2Tray on its own has the potential to bring more than 50k tonnes of recycled PET back into the game.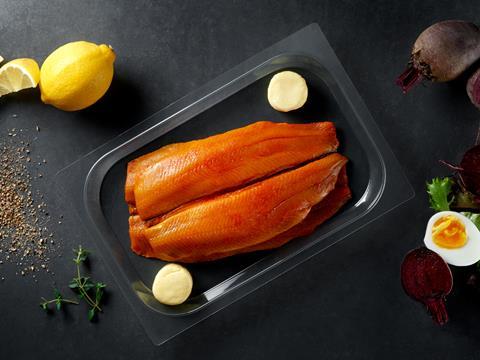 How about recyclability – how is 'Investing in Better' manifested in that area?
We are committed to increasing the recyclability of our entire product portfolio. We are transitioning from multi to mono layer packaging and innovating to remove difficult to recycle elements from the packaging.
Our kp Zapora® padless tray technology improves recyclability. Our product designers have worked out how to deliver high-quality fresh protein packaging while doing away with absorbent pads and their adhesive, both of which have the potential to contaminate streams.
This helps improve the operation of kp Tray2Tray®, as obtaining high quality flake becomes easier, and more can be included in our mix. kp Zapora® is cleaner and more convenient for the end consumer to recycle at home. The trays are already made using up to 100% recycled PET in a mono-material which is available to packers globally. Removing the pads means greater process efficiencies, and easier handling for recyclers.
It is also available in combination with both kp Elite® and our Mono rPET trays. kp Zapora® won three awards in 2022: Global Pack awards Best in Class, World Star Award, European Congress United. kp Elite® is a modified atmosphere packaging (MAP) tray for fresh protein that delivers end-to-end sustainability. It's an award-winning product made with up to 100% recycled post-consumer PET (rPET), which is recyclable. It is highly efficient, reduces food waste and extends shelf life.
We will be rolling out certified recyclability (RECYCLASS) for our kp Elite® product line in 2023. It can be combined with our kp FlexiLid® EH 145 R product as a certified recyclable solution for MAP case ready applications.
kp MonoSeal® is a mono PET film that is fully recyclable and that has the strongest sealing capability in the market, while being 7% lighter than multi-layer films. It also offers best in class hermetical seal, even through contamination. It's downgauged 10% and so the rolls are longer requiring fewer reel changes for the customer and energy gains because it seals at a low temperature. kp MonoSeal® has gained certification of recyclability by TCEP (Tray Circularity Evaluation Platform) from PETCORE Europe, being one of our first rigid film products truly closing the loop.
kp FlexiLid® EH 145 R is recyclable barrier top lidding film. We combine the kp FlexiLid® EH 145 R formulation of our flexible barrier top lidding film with our sustainable trays and technologies to create a recyclable combination from top to bottom. With this combination you get a top film with best-in-class blown extrusion technology and an award-winning tray together from one source.
kp FlexiLid® EH 145 R is certified and validated by the third-party organization Interseroh and designed following Ceflex recycling guidelines.
Meanwhile, kp FlexiFlow® EH 145 R is our recyclable barrier flow wrap film which delivers full protection while minimising plastic weight up to 75%. It's the perfect sustainable solution for minced meat. Combine it with our fully recyclable, mono material kp Infinity® trays to create a recyclable combination all around. With this combination you get a flow wrap film and an award-winning tray together from one source.
And what does the concept mean in terms of resource efficiency? What are your views on the importance of making the most of limited resources in a sustainable way?
We want to play our part in tackling some of the big environmental challenges the world faces today. Reducing resource use, cutting emissions and avoiding landfill helps us do that.
It's a balance between material reduction and protection. We engineer our products to ensure effective protection and preservation of food. At the same time we need to guarantee that the products we manufacture can run on our and our customer's lines efficiently.
Energy saving initiatives are also part of our strategy. We have invested in on site solar energy in several sites and will continue to do so. We make and generate our renewable energy at or near these sites.