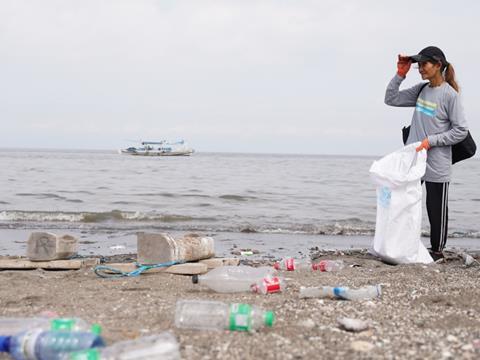 Greiner Packaging has extended its cooperation with Plastic Bank with the aim of collecting plastic to be returned to the global supply chain, improving the lives of collection community members and helping to stop ocean plastic.
Plastic Bank states it encourages its Ocean Stewards to collect plastic in their local communities to prevent it entering the ocean, in exchange for 'life-improving benefits', recorded through a platform that enables traceable collection, secures income and verifies reporting. Apparently, the collected material is processed into the Plastic Bank's 'Social Plastic' feedstock for reuse in products and packaging.
Greiner Packaging supported the launch of five Plastic Bank collection branches in Manila in the Philippines, and the two companies have been working together since 2019, with reportedly 331.5 tons of plastic waste collected in recent years, the equivalent of 16.5 million plastic bottles.
Manfred Stanek, CEO of Greiner Packaging, adds: "Our partnership demonstrates that a circular economy is possible. The cycle from plastic waste carelessly thrown into the environment to recycled granulate that companies can use to make new products is a prime example of the potential offered by initiatives like this."
Plastic Bank claims that collection community members no longer see plastic as waste but as a valuable resource, and through giving members access to 'life-improving benefits' including secure income, health, work, life insurance and digital connectivity Plastic Bank enables communities to build a better future in the Philippines, Indonesia, Brazil, and Egypt.
Tackling ocean plastic waste has been the focus of several partnerships this year, from Bantam Materials and Klöckner Pentaplast's collaboration aiming to use a minimum of 30% recycled material made from prevented ocean plastic waste in the latter's range of rigid films and trays, to UPM Raflatac incorporating ocean-bound plastic waste into its new labels, together with HHI, SABIC and Taghleef Industries.