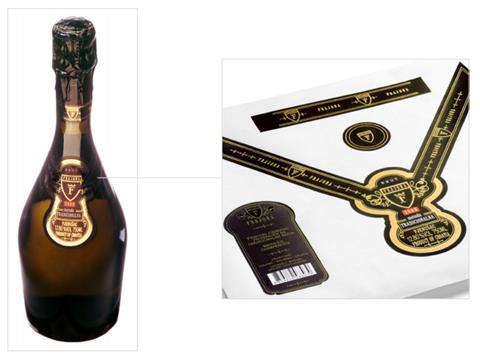 UPM Raflatac is partnering with Italian wine producer Cielo e Terra and the world's largest natural cork supplier, Amorim Cork, to promote sustainability in the wine industry at the 'Freschello for Forests' event at Vinitaly 2017. Vinitaly is the world's largest wine exhibition and takes place in Verona, Italy on April 9-12.
The highlight of the event will be the launch of a Freschello wine bottle on the Cielo e Terra stand. The bottle incorporates an FSC® certified label and promotes UPM Raflatac's Rafcycle® concept as a solution for recycling label waste.
"UPM Raflatac's eco-design approach focuses on the whole label lifecycle. We know the biggest environmental impacts are related to raw material sourcing and what happens to the material at the end of its lifecycle - landfill, incineration or recycling. Close cooperation with our partners and suppliers is an important part of this approach. We cooperate with FSC through our chain of custody to safeguard sustainable sourcing for our papers. We collaborate with forward-thinking partners like Cielo e Terra to find recycling solutions via our innovative RafCycle concept," says Robert Taylor, Director Sustainability, UPM Raflatac.
Sustainability is high on the agenda in the wine industry, and company partnerships are vital to the development of sustainable packaging solutions.
"By taking a proactive approach and working together, we can understand our environmental impacts and find innovative ways to solve the challenges we face," says Stefano Pistoni, Business Development Manager, Wines & Sprits, UPM Raflatac. "The label offers a good platform to tell our sustainability story to consumers, raise awareness and therefore make it possible for everyone to make sustainable choices."
Join us at Enolitech stand 13 in Hall F.