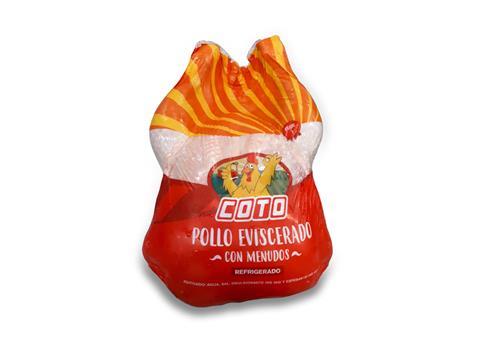 With the aim of addressing demand from the high-volume poultry processing sector for leak-proof packaging that uses less material, ULMA has revealed a new product: Tight-Chicken.
Developed using the company's vertical bagmaker machines and based on its existing Tight-Bag air extraction method, the new Tight-Chicken innovation removes air from the pack without perforating it.
According to ULMA, this process reduces the amount of plastic used per pack and removes the need for metal clips traditionally used when packaging poultry, while also preventing leaks and contamination and enhancing the product's visual appeal.
The company also says that Tight-Chicken achieves speeds of up to 35 packages per minute and guarantees the product's weight remains unchanged. This reportedly ensures an unchanged sale price and means that no further packaging is required at the point of sale.
"The poultry sector is under more pressure than ever before to reduce operational costs and minimise waste, but clearly hygiene standards cannot be compromised in pursuit of this aim," says Steve Brooks, vertical packaging specialist at ULMA Packaging UK.
"Tight-Chicken was developed with these two priorities in mind – it reduces packaging required while ensuring a leak-proof solution from the distribution chain, to store, to the customer's home.
"On top of this, the Tight-Chicken innovation, which is available with ULMA's VTI 400, VTI 500 and VTI 600 vertical bagmakers, can be synchronised with either a fully-automatic chicken conveyor belt system or a semi-automatic set-up with manual loading. In turn, this allows for more efficient operational processes for poultry processors."