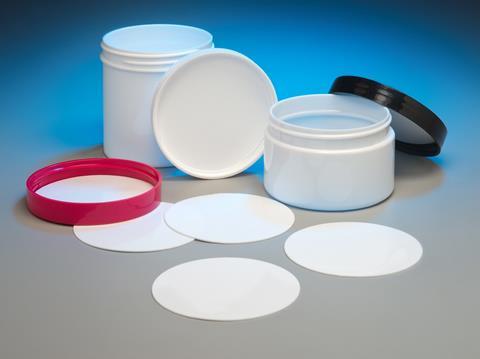 Tri-Seal, a Tekni-Plex business, is expanding its closure liner offerings with the addition of three new cost-effective, coextruded foamed products to its line, F-224™, F-419M™ and F-830™.
"Tri-Seal is known for its closure liner and seal products, particularly F-217®, which is the global quality and performance standard, low-density polyethylene foam used to package food, pharmaceutical, cosmetic, healthcare, chemical and agricultural chemical products. F-224, F-419M and F-830 closure liners provide more cost-effective solutions for less demanding applications," said Anatoly Verdel, director of innovation, Tri-Seal.
To address market demand, Tri-Seal's engineers have developed three new products that are based on lower foam densities in order to decrease liner weight and deliver reduced cost.
The F-224 liner is an alternative to Tri-Seal's premier F-217 liner and complies with the same regulatory requirements. F-224 liner features a foamed LDPE core with solid LDPE layers on both sides. F-419M liner is another alternative to F-217, featuring an LDPE core with high-density polyethylene on either side. This gives the liner stiffness attributes needed to offset occasional pinwheeling (a swirl-like shape in the center of a liner).
F-830 liner is the third new product which that an alternative to Tri-Seal's F-828 liner. It is a three-ply coextruded liner consisting of a foamed polyolefin core with solid polypropylene copolymer layers on both sides. It targets closure liner applications that require heat resistance, such as tomato or apple juices, or situations where a foamed liner is used with an induction seal.
The new closure liners are backed by Tri-Seal's decades of global manufacturing expertise and dedication to quality.