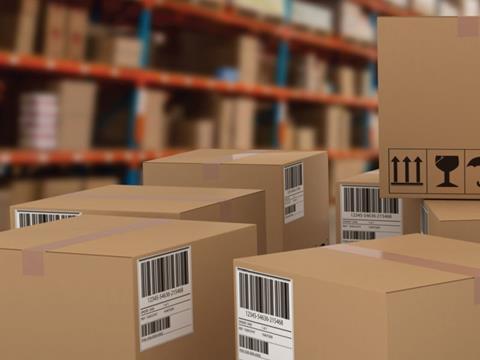 So far, we have discussed product, component and supply chain tracking as key traceability goals. Traceability 4.0 is the union of all these, along with machine and process parameters to achieve the highest level of manufacturing, including Overall Equipment Effectiveness (OEE). Although some manufacturers are already employing Traceability 4.0, it represents the future for the majority of companies.
A similar way of describing Traceability 4.0 is the complete implementation of traceability in the context of the 4 Ms of lean manufacturing. Manufacturers can now know everything there is to know across their enterprise about a part or product, including its complete genealogy. Traceability 4.0 greatly enhances root cause analysis. On which machine was this product produced and at what time? Who was operating the machine? Where is the production bottleneck located? The potential diagnostic scenarios are virtually limitless.
Substantial improvements come to light in many areas with Traceability 4.0. The ability to identify specific product failures with detailed operating parameters and conditions enables faster and more precise root cause analysis. Manufacturers can also drive manufacturing decisions and processing with this phase. Through what process does a particular part move during production? What route does a part take throughout the manufacturing process? Which components are used on a specific sub-assembly? Assembly verification, quality assurance, and bill of material control are all optimised with Traceability 4.0.
Finally, in an advanced state, Traceability 4.0 systems can make automatic decisions that optimise equipment and processes based on acquired data, including automatic predictive maintenance. This is facilitated by smart sensors, AI controllers, RFID and advanced data management software. This process knowledge can then lead to improvements in other facilities across the enterprise and around the world.
A holistic approach to traceability
All levels of traceability are critical to the success of manufacturing. In fact, most industries will see and use all levels in their plants or facilities. One phase is not "better" than the other; the full complement is their strength. The evolution of traceability is the direct result of business needs and is crucial in the hyper-competitive world of global manufacturing.
While similar in many ways to Industry 4.0, Traceability 4.0, and all its phases, is different in several ways. Timing and availability is one key difference. When speaking of Industry 4.0, in some cases there are decades between advancements, and generally they are not being developed, or used, at the same time. Many steps of this progression were sequential. The concepts and technologies of traceability began just 40 years ago, and are actively building upon each other and are being used concurrently, for both bettering production and sparking new technology developments.
The other large difference we see is the focus of Industry 4.0 compared to that of Traceability 4.0. They both focus on improving and connecting digital and physical technologies to optimise manufacturing and improve yield. Traceability, however, brings an additive dimension – ensuring quality components and end products. It is this laser sharp focus on credibility and brand protection that true traceability can deliver.
Crucially, the four phases of traceability have not cannibalised one another. They have in fact been accretive, and will continue to build upon each other. Transactional efficiency, social needs, supply chain management, and manufacturing optimisation will only become more important in the coming decades.