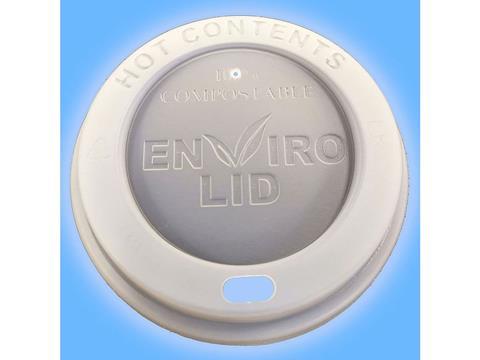 Bio-Flex® products are blends from FKuR's own development centre. They are based on PLA (polylactic acid) and thus consist entirely or partially of natural raw materials. They are also entirely biodegradable (according to EN 13432). Through the choice of related additional polymers, all grades are significantly more flexible than the rather brittle pure PLA. In addition to the Bio-Flex® S 7711 used at Göncay, Bio-Flex® F 6611, F 6711 and F 7510 as well as S 5630 WH are specifically suitable for thermoforming. Furthermore, according to EN 10/2011, they are also all suitable for use as packaging materials for food contact applications.
Bio-Flex® S 7711 combines high stiffness and strength as a prerequisite for particularly thin-walled yet stable thermoformed parts. It has the highest elongation at break of this product family, allowing high plasticity and forming characteristics combined with good resilience properties.
Bio-Flex® F 6611 is a certified GMO-free type. It is noted for its pleasant tactile properties and pearlescent gloss. Furthermore, it satisfies the criteria of standard EN 13432 and is thus classified as a certified compostable material. Typical applications include food trays and coffee capsules. Furthermore, Bio-Flex® F 6711, which has similar properties, is also suitable for applications with acidic foodstuffs such as fruit.
Bio-Flex® F 7510 has a lower density than the F 6611 and F 6711 grades. Accordingly, its stiffness and strength are closer to those of pure PLA Typical applications for this grade include cold drink lids.
Bio-Flex® S 5630 WH is noted for its balanced ratio of extensibility and stiffness. Furthermore, products made from this grade have pleasant, high-quality tactile properties. The most common application apart from trays is caps for coffee capsules.
Biobased and highly transparent
A partially biobased PET suitable for the production of thermoformed film in FKuR's product portfolio is Eastlon PET CB-602AB produced by the Taiwanese Fenc Group. It is chemically identical to conventional fossil based PET and consists 70 % of terephthalic acid and 30 % of biobased monoethylene glycol (Bio-MEG). The basis for the Bio-MEG used here is, however, ethanol, which is obtained from the renewable vegetable raw material, sugar cane.
The properties and processing of Eastlon correspond to those of conventional PET. Like the latter, it can be printed, punched, embossed and bonded, and it also combines high optical clarity with good resistance to a variety of chemicals and oils. For this reason, Eastlon CB-602AB has proved itself as a drop-in solution in a variety of thermoforming applications, for which conventional PET was previously used, including above all transparent packaging solutions. In existing PET material flows, it is completely recyclable.
Polyethylene from sugar cane
The product Green HDPE SHE 150 in FKuR's portfolio, which is suitable for the production of film and subsequent thermoforming, is a member of the biobased "I'm green™" PE family from Braskem, which is produced on the basis of sugar cane. The recyclability and mechanical properties correspond to those of conventional HDPE from crude oil, which means that this material can also serve as a drop-in product. The proportion of renewable raw materials in Green HDPE SHE 150 is 94 %.
Much stronger demand expected
Ibrahim Göncay from Göncay Plastic sees a clear trend towards an increase in the demand for such products: "At the moment, the limited availability and the price are putting a brake on the use of biobased thermoplastics. But I am confident that the packaging segment in particular will react to the current lively discussion about the use of plastics and will increasingly turn to biobased varieties in the near future. I also believe that the market availability of biobased plastics will play an important role in implementing the impending changeover."