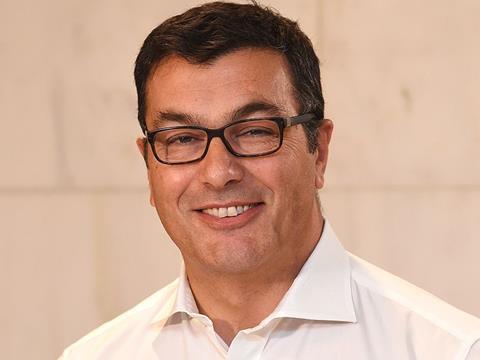 Fresh food internet sales are growing all over the world, in part as a result of newly available technologies, but also as a new digital generation of consumers enter the market. An exclusive contribution by Aldo Galbusera, Sealed Air's EMEA Marketing Manager.
According to Morgan Stanley, food ecommerce offers significant potential for expansion in the European market. In fact, online grocery has yet a low market share of overall grocery sales (around 2% in the US and 6% in European markets such as the UK, where it has become more mainstream. Food processors are beginning to consider the ecommerce channel and how retailers are operating in that space. What attributes do the products need? How long do they need to last? What potential damage do they need to overcome in comparison to store products? What portion sizes work best for ecommerce sales?
Nothing to fear
In designing their products, the food industry is yet to fully consider the ecommerce consumer or the new multichannel environment. What is available on retail shelves has not been originally and specifically designed for online shopping and home delivery. All of these considerations and more are now being pondered as part of new product development, both for retailers and processors.
There are four key challenges processors must respond to in delivering a food ecommerce offer: consumer experience, commercial sustainability, product protection and logistics and transport. While developing the concept for new products, processors should consider not only retail shelves but also the special requirements of the e-commerce channel. The perfect solution should balance these four challenges since negative performance in any one these areas is a potential failure factor for the whole endeavour. It may seem complex at first glance, but processors have nothing to fear if they address these issues one by one. The future success of the food industry depends on a proactive approach. By tackling each of these challenges, processors can meet retailers' demands, and retailers can meet consumer expectations - even those they have not considered yet - and all three parties will benefit.
Consumer experience
Research commissioned by Sealed Air has shown 87 percent of ecommerce shoppers are more likely to do business with a retailer again after a positive experience. Great product appearance, long lifespan (best-by dates), an eye catching design, easy opening packaging and storage at home, and no over-packing on delivery all help to encourage repeat purchase and increase brand favourability.
Working closely with online grocery players, industry representatives, the packaging supply chain and processors, Sealed Air has developed five key performance indicators (KPIs) for the industry to consider as it seeks to improve the shopping experience of food ecommerce. The KPIs are: product consistency, communication on the products, storytelling, ease of storage at home and secondary packaging branding. In order to secure loyal consumers that will return to order more products, processors and retailers must look at ways to achieve these key requirements of ecommerce consumers.
Commercial sustainability
From production to home delivery, a commercially sustainable approach to food ecommerce is crucial to ensure such digital ventures are viable, with happy, returning customers. To be sustainable, processors must look to reduce their contribution to food waste, decrease energy consumption and CO2 emissions, and minimise material waste.
In a 2017 Planet Retail study commissioned by Sealed Air regarding food waste and retail shrink, retailers across Europe indicated that they believe up to 26 percent of products from their shelves are wasted. Ecommerce food waste is likely to be higher than this due to more physical handling than if the product was on the shelf, the potential damage and spoilage during increased time in transit (motion, shaking), and limited cooling possibilities which may cause food to deteriorate faster. The level of shrink identified in the research is an indication of how unsustainable multichannel food retailing can be if issues are not readily addressed.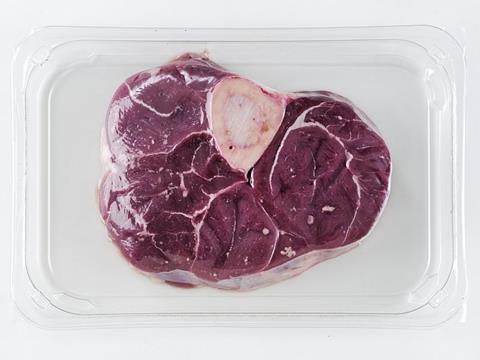 There is a common denominator in the sustainability challenges faced, and that is packaging. By adopting primary and secondary packaging specifically designed for ecommerce purposes, sustainability can be achieved with a positive financial impact too.
Product protection
Of course, commercial success can be damaged if products arrive at consumers' homes broken or spoilt. Ecommerce requires extra effort to protect perishable food products along the entire chain, from production, storage, transportation with the courier often with gaps in the refrigeration performance, and finally home delivery. Adopting appropriate packaging can help with the following: integrity, safety, quality, freshness, appearance and food waste reduction.
Logistics and transport
Products must arrive quickly as well as safely, and at not too high a cost for processors and retailers. Primary and secondary packaging are fundamental for a successful logistics process and to allow businesses to improve overall operational efficiencies. Processors will also be able to reduce packaging waste, whilst ensuring maintenance of food quality, as explored below.
An opportunity not to be missed
Now is the time for the food industry to move to online channels and react to the growing demand for ecommerce, whilst being conscious of the aforementioned challenges they will face. Internationally, Deloitte predicts online grocery will grow at 9.5 percent annually to 2017 to become a $9.4 billion industry.
The increase in ecommerce sales is occurring in many European countries. In Italy in 2016, according to the B2C Ecommerce Observatory of Politecnico Management School in Milan, food ecommerce grew by 30 percent to a value of €575 million, in comparison with 2015. A.T. Kearney expects ecommerce will account for three percent of Germany's grocery market by 2020, up from just one percent now. Amazon has also indicated one of its strategic priorities is to enter the grocery market across Europe, with live operations launched in London in June 2016 and Berlin in May 2017.
Processors will be passing up on significant revenues if an action plan is not put in place to deliver an ecommerce-friendly range of products. Those revenues that are secured by the processors that are most proactive will continue to grow year-on-year.
Finding the sweet spot
The fundamental challenges in perishable food ecommerce – consumer experience, commercial sustainability, product protection, logistics and transport – are clear; the methods by which they can be addressed so ecommerce can be a financial opportunity are less clear. However, it is true to say that packaging has a role to play in addressing each of these challenges. Taking a strategic view of the impact new packaging technologies can have on the success of an ecommerce operation may identify more benefits than are first visible.
How much packaging does it take to maintain proper temperatures, and how much wiggle room (i.e. hours spent in the back of a delivery truck from processor to retailer, or unprotected from the elements at a front door) can any one box, bag, or cooler handle? How can processors and retailers keep material and shipping costs low without letting temperatures rise? The sweet spot for fresh food delivery packaging is difficult to hit, and an all-encompassing strategy is crucial.
As food processors and retailers test the waters of ecommerce operations, commercial validity is paramount, and to assure this, a combined primary and secondary packaging operation is fundamental.
Sealed Air has been supporting its retailer and processor client base in recent years as they seek to respond to the growth of ecommerce. With its Food Care and Product Care Divisions, the company is uniquely placed to deliver bespoke and holistic solutions for food ecommerce ventures. Sealed Air provides one-stop-shop of solutions for both primary and secondary packaging solutions globally. Processors and retailers are therefore able to exhaust expertise and ensure synchronisation between both elements of the packaging process.
Sealed Air offers existing suitable solutions for food product processors that are looking to tap into the growing online grocery marketplace. The Cryovac® Darfesh® family of solutions prolong shelf life significantly dependant on the application. The high performance packaging technology utilises a top and bottom web to create a vacuum skin, which creates an oxygen barrier and helps to reduce food spoilage and increase shelf life. The packaging also enhances food safety because it is leak-proof making it highly suitable when being delivered directly to consumers at home.
Sealed Air's Cryovac Darfresh on Tray is one vacuum skin solution available to processors and retailers looking to meet the demands of the growing e-commerce market. The package prevents damage with a strong seal, is leak-proof and durable. The top shrink web wraps itself firmly but gently around every contour of the product without distorting its shape. The seal integrity protects against vacuum loss keeping the pack easy to open for consumers. High barrier and mechanical resistance translate to extended shelf life and a significant reduction in food waste. The product has a premium look and feel thanks to skin effect and creates a positive first impression on the consumer.
In response to the growing consumer demands that ecommerce is encouraging further, Sealed Air also provides the Cryovac Dafresh Flex/Flex+ solution. The thermoforming vacuum skin packaging enhances convenience as it is easy-opening, and delivers individually portioned products – consumers can eat one, and keep the others (chilled or frozen). The packaging weight reduction achieved, and the more effective utilisation of shipping and storage space are hugely valuable as ecommerce is so heavily dependent on extensive and expensive logistics and transport support.
Many of Sealed Air's secondary packaging solutions are designed for the ecommerce environment. TempGuard® Insulated Liners provide a stable thermal atmosphere, applicable to a wide range of products. The Tempshield solution offers greater transportation flexibility. It is thin, lightweight and resistant against all three types of heat flow: conduction, convection and radiant heat, making it highly suitable for carrying heat sensitive products.
Another applicable innovation is Kevothermal, which uses Vacuum Insulation Panels (VIP). These panels are seven to 10 times better in insulating performance than conventional insulation, which could see a reduced need for large, cumbersome and, from a transportation perspective, costly coolers.
Holistic innovation is key
While designing for ecommerce, it is likely that processors and retailers will focus on operational and technological priorities. Holistically forecasting the impact of the introduction of new packaging innovations throughout the value chain should also be seen as crucial.
If the food industry is to grasp the market opportunity that food ecommerce brings, and processors and retailers are to overcome the competitive threat from ecommerce giants, they will need to ensure primary and secondary packaging unite seamlessly and valuably.