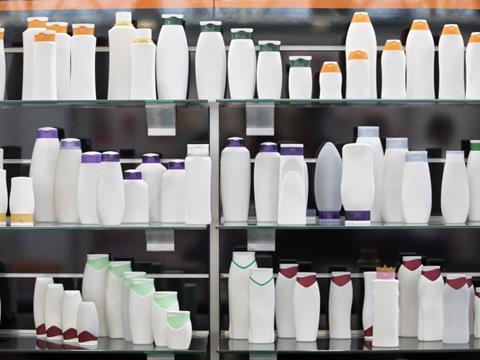 Retailer brands and private label products have enjoyed impressive growth in recent years. Elisabeth Skoda speaks to the Private Label Manufacturers Association's (PLMA) president Brian Sharoff about what lies behind this growth and what role packaging can play to boost retail performance.
According to a new report prepared by Nielsen, entitled 'The Rise and Rise Again of Private Label,' the popularity of private label alternatives keeps growing across Europe. The Nielsen data shows that market share for retailers' own brands has climbed to all-time highs in nine European countries and for the first time stands at 30 per cent or above in 15 of the 20 countries tracked for PLMA's International Private Label Yearbook. The 2017 Yearbook statistics reveal that market share reached all-time highs in Germany, Italy, The Netherlands, Belgium, Poland, Austria, Sweden, Norway and Denmark.
Mr Sharoff talks about these figures in more detail. "The biggest market share increases were reported in Austria, up 2.8 points to 43 per cent, followed by Germany, up 2.1 points to 45 per cent and Poland, up 1.4 points to 30 per cent," he says. "Seven countries now have market shares of 40 per cent or higher: the UK, Germany, Austria, Belgium, Switzerland, Spain and Portugal. Market share in the UK stayed above 45 per cent and appears ready to resume growth as supermarkets expand their private label programmes to combat the competitive challenge from discounters. In France, private label penetration remained over 30 per cent for the thirteenth consecutive year."
According to the Nielsen report, the main drivers are the expansion of retailing around the world, the emergence of e-commerce, the success of discounters like Aldi and Lidl, and the way in which millennials think and shop now and in the future.
A new kind of shopper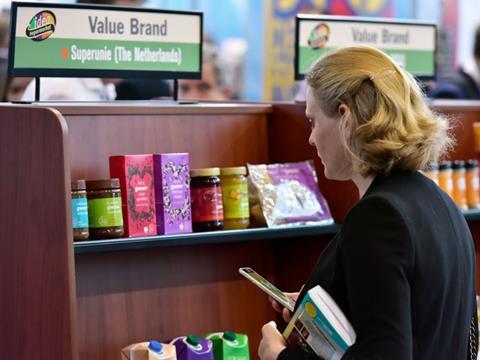 Millennials comprise 24 per cent of the global population, and over the next five to ten years, could replace Baby Boomers as the generation with the highest discretionary spending power. Millennials are more open-minded to new trying products including private label. They demand products that do more, provide more convenience and offer a variety of lifestyle options. Loyalty to established brands in FMCG can no longer be assumed. Millennials are value conscious, they do a lot more product investigation before buying, and they will buy private-label brands if they think they are as good as multinational brands.
Mr Sharoff praises the innovations of retailers as a main driver in the industry: "Almost all major retailers in Europe have developed sophisticated own label programmes, examples would include all the well-known names: Carrefour, Auchan, Intermarché in France; Delhaize-Ahold in Belgium and the Netherlands; Mercadona and Eroski in Spain; Tesco, Sainsbury's, Marks & Spencer, Waitrose in the UK; Aldi and Lidl in Germany and the other countries in which they have store."
The role of packaging
While increasing market share, private label has undergone stratification, with the emergence of premium and mid-range offerings beside the traditional bargain ones. Packaging can play an important part in differentiation.
"Stratification already was a common practice forty years ago. Today, we see stratification based on factors such as organic, natural, ecologically-friendly, healthy, gluten-free, etc. as well as premium or value-brands. This technique of sub-branding has been very helpful to consumers," Mr Sharoff observes.
"The importance of attractive and meaningful packaging is clear to retailers and generally they have been succeeding in using packaging to get the appropriate message across to shoppers. In the area of private label, it is mostly up to the retailer to set the specification, and there has been some heavy investment in packaging solutions."
Healthy eating
The UK is a market where retailers have used private-label ranges to reinforce an already-strong store equity position.
"The major supermarkets' strategy has been to grow private-label sales," Mr Sharoff explains. "This can particularly be seen in fresh foods, while reducing the range of packaged goods, typically by 15 per cent, to help simplify inventories and improve availability."
The Nielsen report underlines the importance for retailers to expand their private-label brands to include healthier options, including for consumers with special dietary needs, and recommends looking for opportunities to remove, reduce or replace undesirable ingredients in their prepared foods. The benefits should be prominently highlighted on packages and with in-store signage.
"In addition," says Mr Sharoff, "as consumers demand more transparency about the foods they eat, retailers are providing more nutritional information for private-label prepared foods to help consumers to make more healthful and better-informed choices."
Another factor potentially boosting retail performance could be catering for time pressed customers who still enjoy cooking.
"Some consumers may be pressed for time but still want to cook or desire more control over the ingredients that go into their meals, while others may need quick solutions but don't want a ready-to-eat meal," Mr Sharoff remarks. "Brands should look for opportunities to better serve these consumers, such as by offering meal kits that contain premeasured portions of all of the ingredients. Shoppers are becoming less reliant on packaged goods, the historical strength of private label."
The importance of online
Meanwhile, private label turns out to be yet another area disrupted on many different levels by the rise of e-commerce. Mr Sharoff concludes:
"Amazon, for example, isn't just disrupting the consumer product space. It's fragmenting the path to purchase and opening new opportunities for private label, as with its recent acquisition of American organic supermarket chain Whole Foods. Working with Amazon, which is growing FMCG sales fast, will benefit brands; but we're now in an age when private labellers also have a great opportunity to compete by using online platforms. E-commerce is opening many doors to expanded sales of private label, especially as marketing by Amazon. So we expect that e-commerce will push own label forward."
More info: