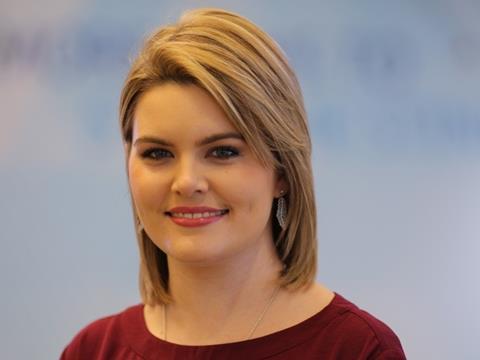 In our latest Rapid Interview, we speak with Kimberley Cherrington, international marketing manager at antimicrobial protection specialist Microban.
Your elevator pitch: introduce and sell us your company in no more than 280 characters.
Microban is the leader in built-in antimicrobial solutions, integrating its scientifically proven formulas into thousands of products worldwide. Microban technologies provide lasting surface protection against the growth of microbes, that does not wash off or wear away.
Where are your company's locations? Are there any specific challenges or advantages relating to your geographical location that you could tell us about?
Microban has marketing, operational, technical, regulatory, and legal experts in multiple territories worldwide. Our global reach means we can help businesses successfully navigate complex regulatory landscapes to achieve their wider commercial objectives.
Tell us a surprising fact about the market you work in.
Our technology can be added to pretty much any surface and substrate. Of course, it is considered hugely beneficial in healthcare applications, but also for home appliances, food storage containers, decorative paints, footwear and so much more.
At Packaging Europe, we like to watch trends and areas of innovation as they evolve. Can you tell us something we might not be aware of that is driving technology in your sphere?
The demand for antimicrobials is rising. In 2020, the market was valued at USD 2.5 billion, with packaging the 3rd largest end-use market (Grand View Research, 2021). This has been accelerated by the global pandemic as consumers are aware of surface hygiene and cleanliness.
What would you say is the biggest common misconception that you encounter in your business?
The biggest misconception is that antimicrobial technology is a topical treatment. Whilst it can be applied as a coating, most treatments are built-in, whereby the antimicrobial is engineered into a product during manufacture, for protection that lasts the life of the product.
If the wider packaging industry could be transformed in some way, what kind of change would you like to see, and how do you envisage your company changing the industry in the coming years?
Alternatives to single-use plastics are needed and Microban plays its part by manufacturing sustainable packaging. Its technologies protect plastic from degrading bacteria, providing users with packaging that is cleaner, more durable and therefore less likely to be disposed of.