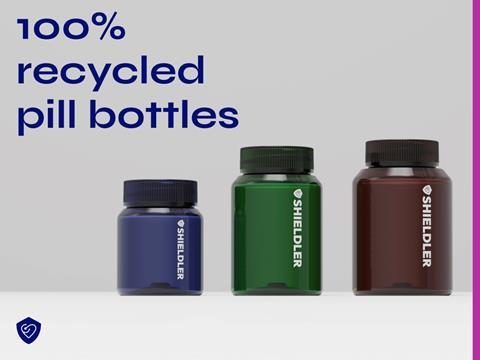 In the latest edition of our Rapid Interview series, we speak to SHIELDLER about developing 100% recycled and recyclable packaging from post-consumer and marine waste for the healthcare and nutraceutical markets.
Your elevator pitch: introduce and sell us your company in no more than 280 characters.
SHIELDLER uses exclusively sustainable material innovation, engineering post-consumer or marine waste into durable, expertly designed 100% recycled and recyclable, certified plastic products providing greener alternatives to single-use virgin plastic materials.
Where are your company's locations? Are there any specific challenges or advantages relating to your geographical location that you could tell us about?
We are based out of Amsterdam and serve the European nutraceutical and supplements markets. We are also expanding our presence and operations in Singapore for further positive impact on the global waste crisis and engineering it into high-quality products.
Tell us a surprising fact about the market you work in.
According to a new McKinsey report, (recycled) plastic is the most packaging friendly and contributes less to carbon emission as compared to the alternatives.
At Packaging Europe we like to watch trends and areas of innovation as they evolve. Can you tell us something we might not be aware of that is driving technology in your sphere?
The recycled industry is evolving with new-age technologies such as AI and Blockchain enabling its production process. At SHIELDLER we are working on a unique knowledge and innovation hub in collaboration with the top Universities in the Netherlands.
What would you say is the biggest common misconception that you encounter in your business?
It is surprising to see that many brands want to achieve only the bare minimum of 25-30% recycled content in their packaging as per the plastic directive even when it is possible to have 100% recycled content, as our products demonstrate.
If the wider packaging industry could be transformed in some way, what kind of change would you like to see?
We would like to see true product circularity being built into all packaging. The focus must be on the full product life cycle and ensuring that it is designed in a way that will maximize its potential in each stage of its life, from raw material to disposal.
…and how do you envisage your company changing the industry in the coming years?
We at SHIELDLER envision a world free of single-use virgin plastic starting from the healthcare and nutraceutical industries.