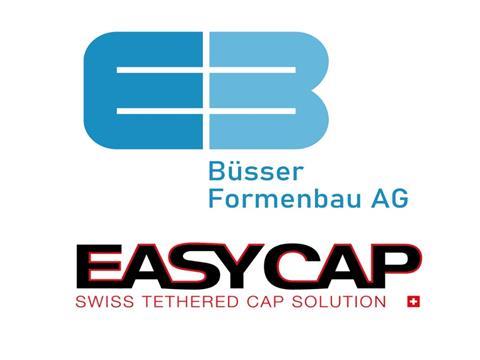 In our latest Rapid Interview, Büsser Formenbau AG discusses its EasyCap tethering solution and how it can help customers to follow EU legislation on tethered caps ahead of the 2024 deadline.
Your elevator pitch: introduce and sell us your company in no more than 280 characters.
Büsser Formenbau AG is a family business in the second generation. We are based in Neuhaus St. Gallen, which is only a 40-minute drive from Zurich. This means that we have excellent access to the major universities which are located around Zurich.
Tell us a surprising fact about the market you work in.
A surprising fact is that we are getting asked by university start-ups if we could support them with our know-how. The benefit for us is that we can see how different developing approaches can lead to outstanding ideas. This helps us to improve our own development processes.
At Packaging Europe we like to watch trends and areas of innovation as they evolve. Can you tell us something we might not be aware of that is driving technology in your sphere?
The European Union is requiring tethered caps by 2024. At the moment there are several design approaches which entered or going to enter the market. It will be interesting to see which tethering design approaches are going to be the European market standard.
What would you say is the biggest common misconception that you encounter in your business?
I would say that the biggest common misconception is that people think we only make moulds. Yes, making moulds is our core business, but that's not all. We can be an active development partner because we can support our customers with our know-how to get an even better product.
If the wider packaging industry could be transformed in some way, what kind of change would you like to see?
Sustainability is a huge topic for the industry. But we need to think about what that actually means. In my opinion, I would like to see a transformation to a sustainable packaging approach which is focusing on the total energy and CO2 consumption during its lifetime.
…and how do you envisage your company changing the industry in the coming years?
We believe our award-winning EasyCap tethering will have a big impact. That's because we haven't seen a similar design approach that focuses on preserving the same customer experience as in the past, without having a distracting cap in or near the face area.