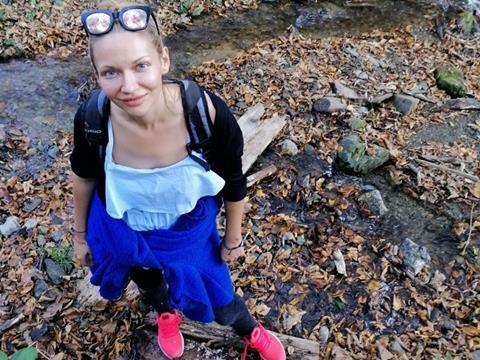 Ana Juraga, corporate communications manager at Cortec® Corporation, talks about the importance of sustainable solutions in the area of VCI packaging.
Your elevator pitch: introduce and sell us your company in no more than 280 characters.
The Croatian plant EcoCortec® has made a breakthrough in corrosion prevention packaging as one of the best equipped bioplastics plants in Europe. We are ISO 9001 and ISO 50001 certified and specialize in manufacturing innovative (VCI/VpCI®), environmentally safe corrosion protection films and bags. For us being responsible towards the environment and the community is the standard that we commit to every day!
Tell us a surprising fact about the market you work in.
The packaging industry today is more than just and industry, it is part of larger local and global platform. We manufacture products that will satisfy our customers but we also take part in creating new packing solutions that encompass responsibility towards its community. For this reason we are developing and continuously improving green packaging solutions using renewable, biobased materials. We are especially proud of our recycling centere, first of its kind in Europe.
Where are your company's locations? Are there any specific challenges or advantages relating to your geographical location that you could tell us about?
We have two production facilities in Croatia and two warehouses, one is at the east border of the country while the other one is at coastal town of Split. This enables our European distributors to have shorter lead times and their orders are shipped to them in very short time frame which greatly reduces financial costs and saves valuable time.
What would you say is the biggest common misconception that you encounter in your business?
Remember: Not all VCI packaging is equal! Some VCI technology is more effective/safer than others. EcoCortec is top of the line, and every batch passes strict quality inspections.
Can you tell us something we might not be aware of that is driving technology in your sphere?
Biodegradable, compostable materials are becoming a standard in modern packaging industry. Our team of scientist and engineers is keeping update on all new developments and are continuously creating smart, environmentally safe packaging materials. This is an on-going process and takes a big commitment. The ultimate goal of our company is to produce safe VpCI corrosion protection packaging that will satisfy our customers in its performance but will also be safe for the environment and the community.
If the wider packaging industry could be transformed in some way, what kind of change would you like to see?
The world is craving for sustainable solutions. Unfortunately we all becoming more and more aware of the dangerous impact that some of the conventional packaging materials are creating. We would like all of the packaging manufacturers to come together in creating more sustainable solutions. Even though we are seeing great progress in Europe in the past years there is still lots to be done.
…and how do you envisage your company changing the industry in the coming years?
First, I hope we are setting a great example for other manufactures to switch to using sustainable, renewable materials. We are all here on the market to sell our products but at EcoCortec this was never the only ultimate goal. In fact, the vision of changing the packaging industry with our new technologies is what gives us a special drive to work hard and do better. We have taken a part in numerous EU funded project that focus on decreasing plastic pollution and finding alternative approaches. We are taking these steps as part of the change that is inevitable and crucial if we want to preserve our planet for ourselves and future generations.