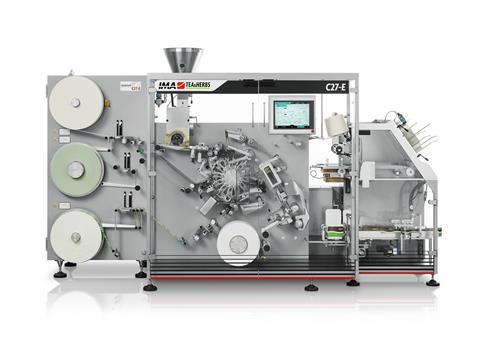 At Ipack-Ima 2018, IMA showcased its latest solutions for the tea, coffee, dairy, food, confectionery and cosmetics industries including wide range of processing and packaging solutions to meet all requirements.
A special area was dedicated to IMA Digital, which summarises all of the projects that represent IMA's commitment to the evolution towards the Smart Factory, Smart Machines, Smart Organisation, Smart Services. IMA's leadership in terms of innovation and technology imposes a highly competitive position, also in the challenges of Industry 4.0.
Tea & Herbs
Sporting a clean, compact design, the brand new IMA C27-E is a 300 bags/minute packaging solution with knot technology for tea and herbs, able to process naked bags and sealed outer envelopes, incorporating a newly-conceived flexible cartoning attachment.
IMA Maisa EC24 is a single chamber teabag machine that is not only faster, but also fully automatic. With state of the art mechanical and electronic engineering it obtains a product of high reliability that will be of great interest not only for current users of IMA Maisa machines, but also for all the infusion packers filling single chamber teabags.
Coffee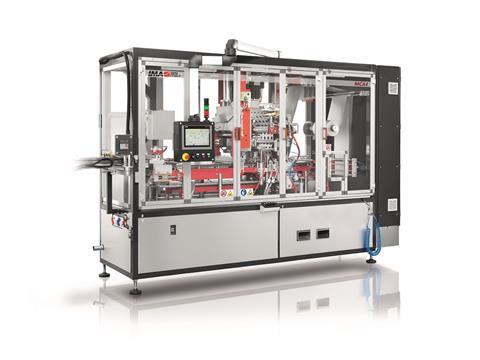 Mapster MCA-4 is the perfect solution for reliable medium-high production, ensuring cost-effective packaging and tried & tested reliability. Machine with 4-lane handling chain, input pick & place with heads and cutting and welding device for filter in a unique station. Further to coffee, this machine is designed to dose different products with application of a kit for herbal and instant products.
Petroncini TMR 25 is a roaster for R&D purposes and lab activities, specially designed to achieve the desired roasting profile in terms of time, color and flavour thanks to an innovative system that allows to previously draw the roasting curves.
Counting on the same technical features of the industrial modular roasters, it can roast up to 25 kg/cycle, thus minimizing the waste of energy and good quality coffees.
Food & Dairy
The latest development in the food and dairy industry: FLEX CUP, the new format flexible, indexing, filling and sealing platform for pre-formed cups. Modular in design with stainless construction and servo operations allows for flexibility with filling stations, pre fill and post fill for wet or dry ingredients; chainless solution for the cup transportation enables format flexibility and precision index positioning throughout the machine.
IMA D&F Benhil will display its dosing and wrapping machine, the Multipack 2000, for pasty products, i.e. butter, margarine, edible fats, cream cheese, etc. This machine is also noteworthy for being extremely compact and very robust. The changeover is very fast (less than 30 minutes).
Confectionery
The GIMA FTB569 is a wrap-around forming and filling machine for display boxes. Ensuring total content wrap around with zero tolerance, the machine handles a wide range of confectionery items, even those with extremely small dimensions, including
gum sticks and candy sticks. Thanks to the machine's extremely compact footprint, it is a perfect space-saver on the production floor.
Personal Care
The IMA BFB A100 is an automatic, high-performance overwrapper which implements an innovative film transport system designed to cope with difficult and thin films. Further to its consolidated reliability, the A100 offers excellent accessibility
and simple changeover procedures to save time and increase productivity (running at 100 cycles/minute).
More info: