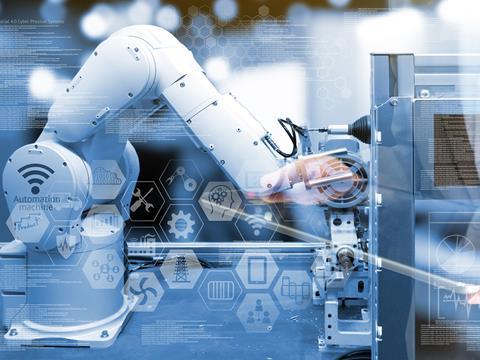 Over the next five years, food and beverage manufacturers will look to gain greater control of their supply chains to increase transparency and communicate provenance. These efforts will focus on the use of technology innovations so that data can be collated, analysed and incorporated to improve efficiency and reduce costs.
To bring about this shift, manufacturers will also see and experience more cross-industry collaboration than ever before. Such collaboration has already helped to improve communication across industries and leverage new skill sets to create more value for customers and stakeholders. For example, Tetra Pak and ABB recently launched a digital energy assessment programme that will combine ABB's digital solutions with Tetra Pak's unique expertise in food manufacturing—building on both companies' respective expertise to bring about technological changes that are helping customers minimise their environmental impact and maximise profitability.
Inspired by Industry 4.0 technologies and the very innovations resulting from increased control of its supply chain, Tetra Pak's connected packaging platform transforms milk and juice cartons into interactive information channels, full-scale data carriers and digital tools.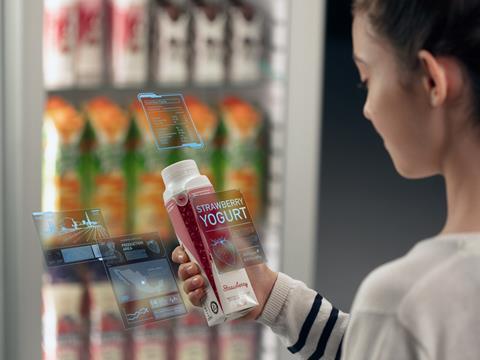 According to Mattias Johansson, Director of Integration Services, Tetra Pak, in today's fast-moving, tech focused world, instant data sharing is becoming more valuable than ever. "'Always on' consumers, producers and retailers want more from brands," he says, "meaning more information, more transparency and more choice."
Tetra Pak's connected packaging platform has been developed in response to these demands. With individual code generation, digital printing and data management at its core, Tetra Pak's connected packaging platform allows food and beverage manufacturers to turn their packages into full-scale data carriers.
The connected packaging platform will bring new benefits to food producers, retailers and shoppers. For producers, the new packaging platform will offer end-to-end traceability to improve the production of the product, quality control and supply chain transparency. It will have the ability to track and trace the history or location of any product, making it possible to monitor for market performance and any potential issues. ​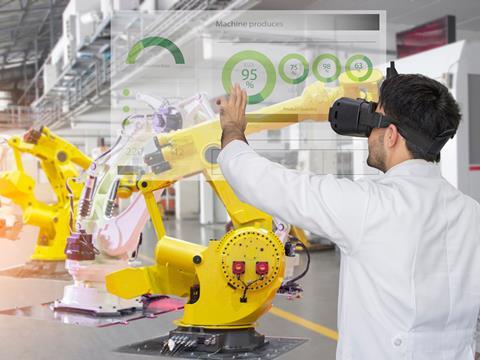 As reported in Tetra Pak's 2018 Index, nearly two-thirds of the most influential online consumers in both the US and UK are interested in package interactivity, rising to nine in every ten in China, where QR scanning is more commonplace and digital packages are already proving successful. By scanning the code using their smartphone, consumers can open a web page which can relay a vast amount of information, from where the product was made to where the package can be recycled.
With a supply chain that's interlinked from end-to-end, brands can make traceability more transparent, sharing information with consumers right down to the farm that a particular product ingredient comes from. At Tetra Pak, the first step is conducting a detailed audit of all the equipment and systems across the customer's value chain. Known as Tetra Pak Plant Secure, this analysis, combined with benchmark data on food manufacturing, enables its specialists to identify opportunities and implement improvements across the customer's entire operation.
Tetra Pak has successfully completed pilots with its customers to test the new connected package and its performance in retail in Spain, Russia, China, the Dominican Republic and India, working with beverage, juice and milk producers. In Spain a customer increased their sales by 16% through the scan and win campaign.
Just one aspect of 'the factory of the future,' the connected packaging platform builds on previous measures to bring the benefits of digitisation to the food and beverage industry, such as the launch of Tetra Pak Plant Secure and condition monitoring.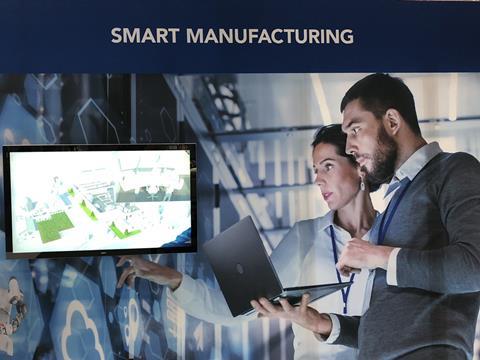 The future of packaging and manufacturing is undoubtedly digital. As discussed at Hannover Messe earlier this year, machines will soon be able to communicate with each other as well as with the digital systems of the entire operation, automatically taking on tasks such as diagnosing problems, ordering and delivering parts, and looking for an engineer who is most suitable for the service needed.
With the launch of Tetra Pak's connected packaging platform, the industry is taking a major step towards the widespread use of a truly intelligent package and ultimately the realisation of The Factory of The Future.
This content is sponsored by Tetra Pak.