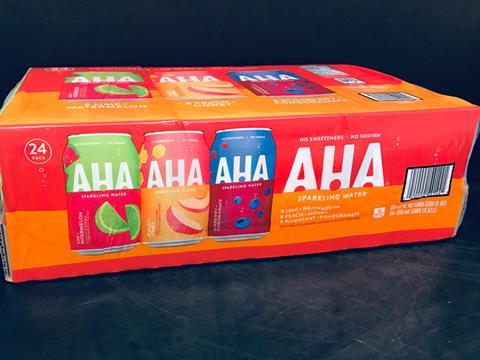 TC Transcontinental Packaging, a sector of Transcontinental Inc., has announced the launch of Integritite – a recyclable shrink film made from 30% post-consumer recycled (PCR) plastic.
The new solution can be found in the shrink wrap for Coca-Cola's AHA Sparkling Water printed case.
"Our R&D team has crafted a collation shrink film that is itself recyclable at store drop-off locations and contains PCR without sacrificing performance, strength, and durability," said Alex Hayden, senior vice president of R&D and sustainability at TC Transcontinental Packaging.
"We are proud to support The Coca-Cola Company in sourcing flexible packaging with recycled content, to contribute to the establishment of a circular economy for plastics, and to meet our shared Ellen MacArthur Foundation's New Plastics Economy Global Commitment signatory vision of a future whereby plastic never becomes waste."
Dustin Dyer, senior vice president of shrink and extrusion at TC Transcontinental Packaging, added: "It is through collaboration with industry-leading technology partners that we've succeeded in developing this breakthrough recycled film.
"By incorporating 30% PCR resin into our extruded shrink film structures, we've introduced a film that is close to par with virgin plastic resin performance, is recyclable at store drop-off locations, looks great on the shelf, and appeals to the consumer's desire for a cleaner environment. The development of a reliable film has taken a great deal of craftsmanship to overcome the challenges of a high-loading of PCR resins."