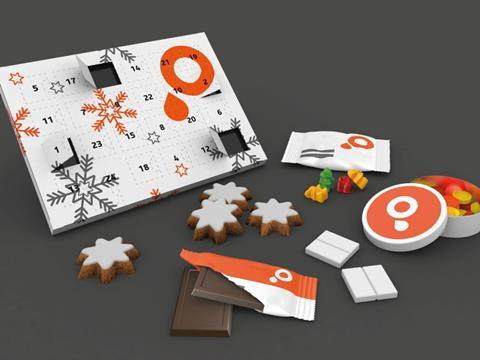 SAXOPRINT, one of Europe's leading online printing companies, has created a new range of 'sweet promotional products', giving its customers a greater range of giveaways and gifts.
With the latest expansion to its product range, SAXOPRINT is giving its customers the opportunity to give away sweet, little pieces of joy. Whether it's for customer retention campaigns or targeting new customers, advertisers can now choose from gummy bears (standard or vegan), energy glucose sweets, throat lozenges, chocolate bars and cinnamon stars in our range of promotional products. Print runs of 500-5,000 units are available depending on the product.
Sweet promotional products for Christmas timeAnother new product is our chocolate Advent calendar. With this, SAXOPRINT has added a highly effective promotional tool to its product range. A calendar with 24 small doors and a customised front cover to give away to your customers in the run-up to Christmas.
When ordering products from the extended range of promotional products, customers can make use of print templates and special data sheets which are available for download. SAXOPRINT also provides general information about the printing procedures as well as legal information about the relevant food products.
More info: