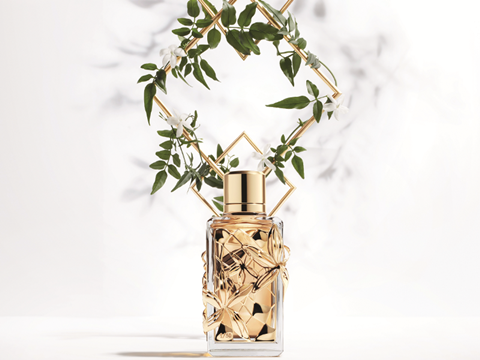 ADF&PCD and PLD Paris 2020, the event for the aerosol, dispensing, perfume, luxury drinks & cosmetic packaging community, has announced the winners of its dedicated awards: ADF and PCD Awards Paris 2020.
For the ADF Awards, personal care and household names such as Kao, Tubex and Lindal received gongs alongside other names like Anyway Spray and Virospack, focusing on topics such as consumer experience and convenience as well as sustainability.
For the PCD Awards, eco-design was a determining factor in packaging development and a source of much of the innovation presented this year. Notably, when it came to large-volume categories like personal care, but also increasingly as refillable solutions are seen as a way of offering new services and perceived value to consumers at the luxury end of the market.
The full list of winners for the ADF and PCD Awards Paris 2020 is as follows:
ADF Awards Paris 2020:
Award: Kao - Cape Hair Spray
Certificate: Gatineau - Alkessence IonActive Alkaline Soothing Mist
Certificate: Aerosol Service - Actuo
Personal Care - Dispensing
Award: Kao - Bioré U Foam Stamp Hand Wash
Certificate: Virospack - Dropper With Massager Tip
Award: Kao - Attack Zero
Certificate: Daizo - 1-Push Insecticide With 1cc Metered Valve
Certificate: Anyway Spray - Deft
Award: DOC - OFTA ARNISTIL
Industrial & Technical Application
Award: DuPont - Great Stuff™ Smart Dispenser - Lindal
Aerosol Packaging Technology
Award: Tubex - Aluminium Rise & Shine
Award: Tubex - Dove Men & Care
PCD Awards Paris 2020
Award: Yves Saint Laurent - Serum Reboot
Certificate: Cinq Mondes - Geto Supreme Le Contour Yeux Et Levres
Award: Chanel - Eye
Certificate: Chanel - Rouge Coco Flash
Certificate: Gucci - Satin and Sheer Lipstick
Certificate: Bourjois - One Second Eyeshadow
Certificate: Rimmel - Lasting Finish Extreme Lipstick
Certificate: Montblanc - Explorer Eau de Parfum
Certificate: Jean-Paul Gaultier - Le Beau
Award: Lancôme – Idôle
Award: Paco Rabanne - Pacollection
Certificate: Azzaro - Wanted Girl
Certificate: Chanel - MINI T&S 7ML
Certificate: Lancôme - Jasmin Marzipane
Certificate: Chanel - Coffret Les Exclusifs Coromandel et Les Maisons D'art
Award: L'Oreal Paris / Garnier / Botanicals - Elseve / Ultra Doux - Fresh Care
Certificate: weDo - Professional
Certificate: Philosophy - Nature In A Jar
Certificate: Sephora - GOOD FOR SKIN. YOU. ALL.
Onsite Refillable Devices
Award: L'Occitane - Verbena Fountain
Award: Lancôme - Fontaine Idôle
The ADF and PCD Awards Paris, now in their 14th and 16th years respectively, are designed to single out the best innovations across the aerosol, dispensing and beauty sectors.
The PCD Awards jury was led by packaging expert Alain Béthune, and Hervé Bouix, senior vice president of packaging innovation at Estée Lauder.
Jean Blottière, general secretary of Comité Français des Aérosols, was president of the ADF Awards judging panel.
ADF&PCD and PLD Paris 2020 has brought together more than 700 packaging suppliers and 8,000 buyers in the perfume, cosmetics, premium drinks, aerosols and dispensing sectors. It takes place at Paris Expo Porte de Versailles.